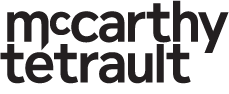 McCarthy Tétrault provides a broad range of legal services, advising on large and complex assignments for Canadian and international interests. The firm has substantial presence in Canada's major commercial centres and in London, UK.
COMMITMENT TO DIVERSITY
McCarthy Tétrault has long recognized the benefits of diversity to our lawyers, staff and clients. Through our unique Diversity Program, we have fostered and maintained a work environment that attracts, retains and advances the brightest, most talented and committed people. In turn, our clients benefit from the best legal team that delivers the highest standards of professional excellence and whose members are truly connected to the needs of the clients and community we serve. McCarthy Tétrault's membership in Pride at Work Canada is an important part of our commitment to supporting our LGBT lawyers and staff and promoting diversity both within our firm and in the broader community.
VISION FOR THE FUTURE
Promoting diversity is and will continue to be a key priority at McCarthy Tétrault. The firm looks forward to working in partnership with Pride at Work Canada to strengthen the firm's commitment to diversity and to help attract and retain the most talented LGBT lawyers and staff. By engaging Pride at Work Canada's resources, expertise, and network in implementing initiatives, McCarthy Tétrault will promote greater inclusiveness and enhance the personal and professional growth of its LGBT lawyers and staff.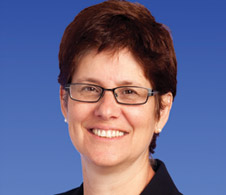 Diversity adds value to our services and provides better results for our clients. This means creating and sustaining a culture that builds upon individuals' differences, to the advantage of both the individual and the firm. As an industry leader in diversity, McCarthy Tétrault supports the LGBT community through sponsorships and pro bono work with organizations such as Gris-Montréal, Out on Bay Street, and the Sexual Orientation and Gender Identity Committee of the Ontario Bar Association. We are delighted to continue this leadership with Pride at Work Canada.
Lisa Vogt
Partner at McCarthy Tétrault and
Chair of the firm's National Diversity Committee