Johnson & Johnson is a leader in Canada's healthcare sector, researching, developing, manufacturing and distributing consumer health and personal care products, breakthrough pharmaceutical medicines and state-of-the-art medical devices.
COMMITMENT TO DIVERSITY
At Johnson & Johnson, we know the best ideas and the best solutions happen when people bring their uniqueness to work with them. That's why we foster a culture of belonging and breakthroughs in every corner of Johnson & Johnson. Inclusion is an integral part of how we leverage that uniqueness into our company. We are continually re-evaluating our programs, policies and processes that enable all our people to feel like they belong at Johnson & Johnson.
VISION FOR THE FUTURE
We believe good health is the foundation of vibrant lives, thriving communities and forward progress. That's why for more than 130 years, we have aimed to keep people well at every age and every stage of life. Today, as the world's largest and most broadly-based healthcare company, we are committed to using our reach and size for good. We strive to improve access and affordability, create healthier communities, and put a healthy mind, body and environment within reach of everyone, everywhere. We are blending our heart, science and ingenuity to profoundly change the trajectory of health for humanity.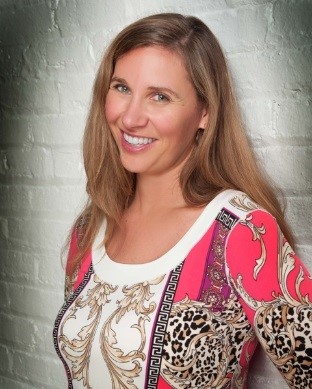 "Our world and our workplaces are undergoing profound change. We must understand and embrace the employee experience: we will work in new and different ways - our future talent will look very different and how we attract them will shift. From hire to retire, it is critical to create a deep sense of belonging to drive high performance and business outcomes. At Johnson & Johnson we want every person to use their unique experiences and backgrounds together, to spark solutions that create a better and healthier world. I am so proud to sponsor our LGBTQ Employee Resource Group - it embodies our culture of courage, collaboration and openness and helps drive the innovation that is critical to patients around the world."
Juila Brown, Executive Sponsor, Open & Out, Johnson & Johnson Canada Vice President Market Access, Janssen Inc. Canada