Hootsuite is the global leader in social media management. With over 210,000 paid accounts and millions of users, Hootsuite powers social media for brands and organizations around the world, from the smallest businesses to the largest enterprises. Hootsuite's unparalleled expertise in social media management, social insights, employee advocacy, and social customer care empowers organizations to strategically grow their brands, businesses, and customer relationships with social media.
Commitment to Diversity
At Hootsuite, our purpose is to champion the power of human connection, and we know that connection is at the heart of inclusion. Our guiding principles speak to how we Step Up to be an ally for people who are underrepresented or excluded, all while being supportive to the communities where our peeps and customers live and work. We are building a diverse, inclusive, results-oriented culture—one that encourages people to be who they are and bring their true selves to work, that honours an environment where all employees feel like they belong and have the opportunity to excel. Real connection begins with learning about each other. Through our partners like Pride at Work Canada, we seek to learn and address the challenges faced by underrepresented groups. Their support also increases our pipeline of diverse talent, provides an opportunity to expand our network, and helps our leaders build diverse teams where everyone feels engaged and included. To learn more, visit
www.hootsuite.com/diversity-equity-and-inclusion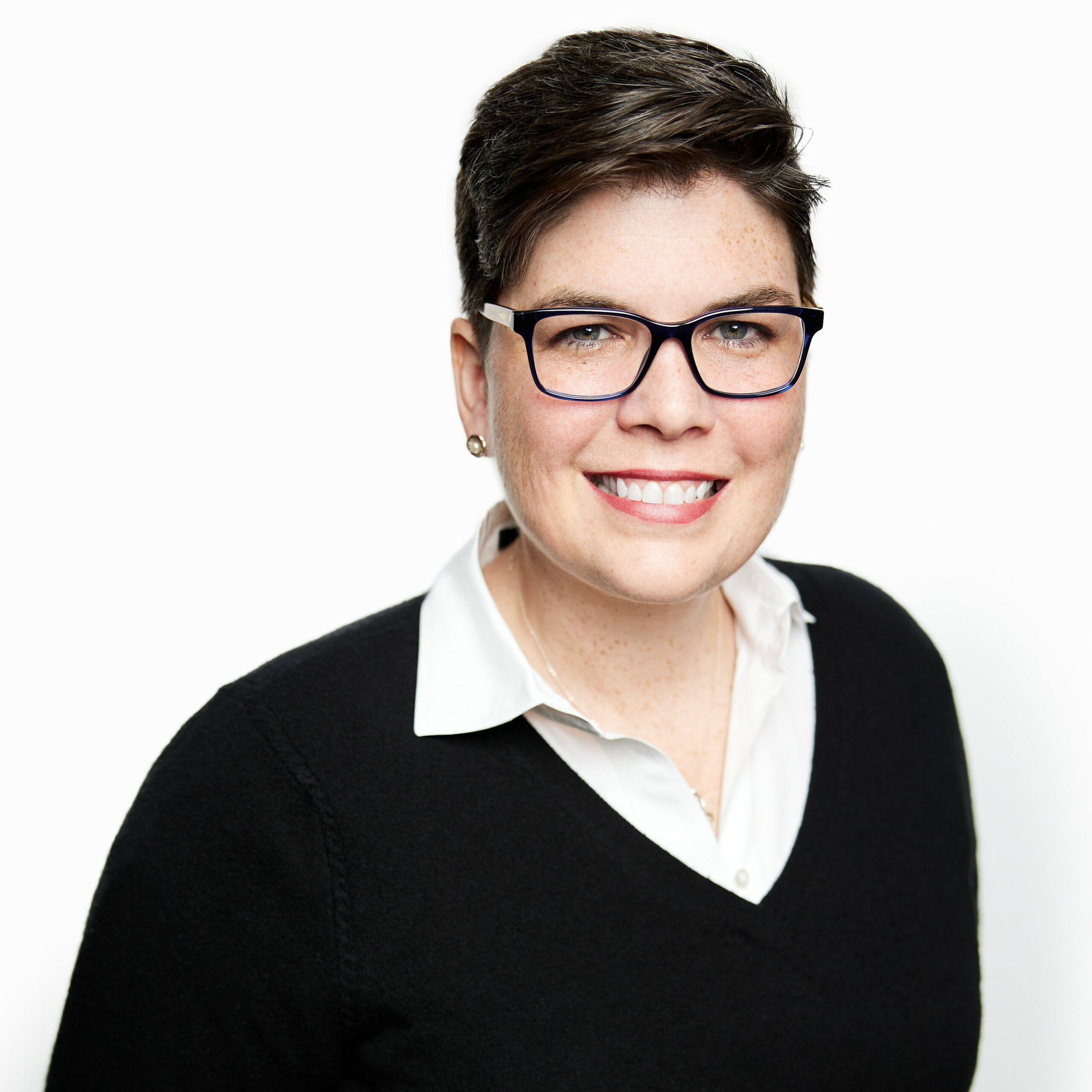 As a married lesbian woman with two beautiful children, I never hesitate to come out unapologetically, over and over again, to help normalize the conversation. LGBTQIA+ equality both socially and legislatively, are passion projects for me. I manifest that passion through advocating on global stages and mentoring the next generation of leaders. For years, I have mentored dozens of LGBT+ youth, making sure they feel seen and accepted, providing a safe place for them as they forge their own paths. While tremendous progress has been made, I still talk to people every day that are navigating the tricky waters of understanding their sexuality. There is more work to do and I don't hesitate to get involved at a 1:1 level to help people find, own, and speak their truth. At Hootsuite, our executive team, and our company are committed to DE&I which is embedded into our guiding principles. We believe in One Team, where together we make Hootsuite a place where everyone feels safe, welcome, valued, and empowered to do their best work without compromising who they are. It's important that everyone feels like they belong, and experiences psychological safety at work. We know we will always have work to do, but I am proud of the shared commitment and what we are doing as neighbours and allies.
---
Maggie Lower
Chief Marketing Officer