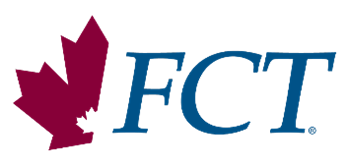 Founded in 1991, the FCT group of companies is based in Oakville, Ontario, and has a workforce of 1200 individuals across the country. We provide industry-leading title insurance, default solutions and other real-estate-related products and services nationwide. FCT is recognized by the Great Place to Work® Institute as one of the best workplaces in Canada in the large and multinational category, financial services & insurance category. The Great Place to Work® Institute has rated FCT one of Canada's Top 50 Best Workplaces and has certified FCT as a Great Place to Work.
Commitment to Diversity
FCT is committed to cultivating an inclusive workplace that fosters diversity and equity for all. These fundamental principles ensure that we embrace the uniqueness of our employees as we continuously strive to create an environment that values and respects individuals for their talents, skills and abilities.
Building a culture of inclusion and belonging is imperative to our organization's success, as it ensures that all employees have a genuine connection to the work they do and the company they work for. Employees will not feel empowered to deliver their best work – or to go above and beyond expectations – if their environment is not inclusive, comfortable and safe. This requires an ongoing commitment to listening and learning from those around us.
FCT proudly supports Employee Resource Groups (ERGs) to drive engagement and drive the journey of allyship. Further, these employee led groups bring together people of diverse backgrounds to share innovative ideas, build a sense of community, and help employees make connections with others across the organization.
FCT's 'Pride Plus' ERG aims to increase visibility, provide connection and education. It is a network for employees who are, or who support gay, lesbian, bisexual, or transgender (GLBT) persons and increase visibility of its members within FCT and beyond.
Vision for the Future
We continue to explore new partnership opportunities that will further our commitment to Diversity, Inclusion. Our partnership with Pride at Work further supports us on this journey as we build a culture where everyone is free to be their authentic selves and is valued for who they are.
To understand and actively improve company culture, our organization will continue to explore a variety of approaches to seeking feedback. To truly create industries that fosters diversity and inclusion we share our vision with external stakeholders and customers, and act in a way that aligns with that vision.
Further, networking and engaging with external stakeholders will expose blind spots and foster a community of learning, which will continue to benefit all organizations. This will also position organizations to remain competitive, innovative and serve their employees and customers with a more open and collaborative lens.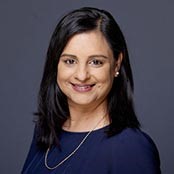 "Encouraging the perspectives of individuals with different experiences, both professional and personal, enables creativity and growth within an organization.
Furthermore, a culture that includes and encourages diverse perspectives and welcomes individuals to approach situations differently often leads to more creative and innovative solutions. This not only empowers individuals at all levels across the organization but also empowers the industry as a whole.
At FCT, we strive to provide a culture of this nature. However, we understand that this will remain a work in progress – and that it starts with small intentional steps that will lead to long-term change. We are aware that enabling employees to be authentic will be critical to the success of an organization and the industry they operate in. For this reason, we remain invested in continuous learning, soliciting feedback and bringing diverse perspectives to life."
Vandana Paliwal, CHRL
Vice President, Human Resources and Organizational Effectiveness