Broadridge Financial Solutions

Broadridge is a leading provider of investor communications and technology driven-solutions to banks, broker-dealers, mutual funds, and corporations globally. With 50 years of experience, Broadridge provides financial services firms with advanced, dependable, scalable and cost-effective integrated services to help run their businesses.
COMMITMENT TO DIVERSITY
Broadridge believes that succeeding in the marketplace is keenly linked to utilizing the best in each of our associates and valuing the importance of individual talents. Broadridge channels both our similarities and our differences in our shared vision; making Broadridge an extraordinary value to our clients and shareholders.While each associate plays an important role in the progress of our company, true success at Broadridge comes from our ability to come together as a team. A team where all associates are respected engaged and where diverse perspectives are valued. Leveraging diversity and fostering an inclusive work environment is the way Broadridge does business. This is not because we have to, but because each of us is essential; each of us is indispensable.
VISION FOR THE FUTURE
For Broadridge, diversity and inclusion is about building a diverse team of associates at all levels by actively attracting, developing, and nurturing our associates regardless of gender, ethnicity, background, sexual orientation or belief. Inclusion at Broadridge is about creating a work environment that brings out the best in all of us. Our diversity and inclusion efforts are guided by our Executive diversity council, so clearly our Senior Leaders are accountable for our work on diversity and inclusion.Each Broadridge associate has to make a difference every day. The way in which this is accomplished is to demonstrate our values:
Trustworthy
Respectful
Engaged
Accountable
Client-Centric
By each of us being accountable, by demonstrating these values, Broadridge will continue to build a great company. A company that is diverse and inclusive. A company we can be proud of.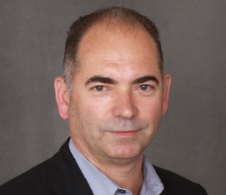 Diversity and inclusion at Broadridge is critical to our business development and we take great pride in fostering an environment where everyone can feel safe and perform to their true potential. Broadridge has created its own LBTGA (Leading Broadridge To Greater Awareness) Associate Network and I feel privileged to be in a position to support this mandate and all that it stands for. Associates can feel confident that Broadridge will always look to do the right thing when it comes to supporting the rights of the individual. Broadridge has received 100% on the Corporate Equality Index survey and has been recognized among the "Best Places to Work for LGBT Equality", 2012, by the Human Rights Campaign. We will continue to provide an environment to our associates, clients and vendors inclusive of all.
Michael Dignam,
President (BPS Canada)