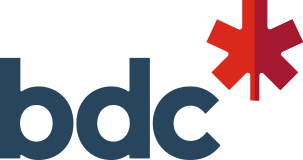 Canada's business development bank, BDC, puts entrepreneurs first. With almost 1,900 employees and more than 100 business centres across the country, BDC offers financing, subordinate financing, venture capital and consulting services to 29,000 small and medium-sized companies. Their success is vital to Canada's economic prosperity.
COMMITMENT TO DIVERSITY
For BDC, diversity is not a program; it is about making our company a great place to work for everyone. We foster an environment that embraces an increasingly diversified workforce. We also play a key role in promoting and advancing diversity within the organization and our local communities. BDC's Diversity Action Committee (DAC), created in 2003, acts as a catalyst to implement new ways of promoting diversity within BDC and to better respond to the changing face of the Canadian Business Community. DAC initiatives range from Diversity and Inclusiveness Awareness training for employees across the organization to participation in the International Day Against Homophobia and Pride celebrations. BDC is pleased to expand its commitment to diversity by becoming a Partner of Pride at Work Canada.
VISION FOR THE FUTURE
BDC envisions a workplace that reflects the Canadian cultural landscape: "rich with differences". In this workplace, diversity brings about understanding, inclusion, collaboration, and innovation, and ultimately leads to success. BDC has been making this vision a reality; it embeds diversity and awareness into every aspect of its culture in order to provide broad and inclusive outreach to its employees and clients.

As one of Canada's Best Diversity Employers, we believe that individual differences bring about innovation, add value to our services, and ultimately lead to success. I am proud to work for an organization that embraces openness and inclusion towards our LGBT colleagues and clients. BDC is delighted to partner with Pride at Work Canada in the promotion of diversity within the organization and our local communities.

Scot Speiser
Chairperson
Diversity Action Committee