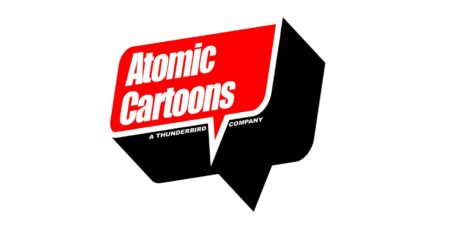 Atomic Cartoons Inc. is an award-winning animation studio with locations in Vancouver's Mt. Pleasant Animation District, Ottawa's Hintonburg neighborhood and LA. Since its inception over 20 years ago, Atomic Cartoons has created and produced numerous 2D and CG animation productions including Last Kids on Earth and Hello Ninja. Atomic is well known for its artist-friendly culture and flexible work environment.
Commitment to diversity
Atomic Cartoons is an artist driven, artist friendly studio where Diversity and Inclusion have always been a primary focus. It is one of our core values to treat people with kindness and respect.
Vision for the future
Atomic is an artist-friendly studio dedicated to creating a diverse, inclusive, and equitable workplace for artists of all backgrounds and identities. We truly believe that diversity and inclusion brings about creativity, innovation, trust-based relationships, and teamwork; which ultimately leads us to provide entertainment that makes the world a better place.