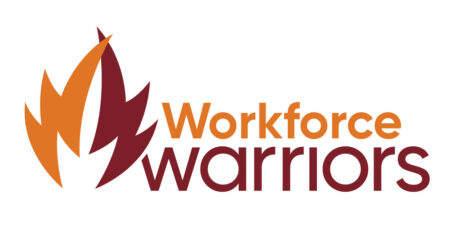 General Inquiries:
info@workforcewarriors.ca or karen@workforcewarriors.ca https://www.workforcewarriors.ca/
We are a national Indigenous non-profit organization building capacity and leadership in our nation's Indigenous communities. Workforce Warriors is a leadership program on one side and a skill-to-work in all sectors on the other side of the organization. Using a holistic approach to development, Workforce Warriors bring Subject Matter Experts together from across the country to build capacity in our nation's Indigenous Peoples, through innovative projects that put our nation's Indigenous Peoples out in front of industry advancements.
Workforce Warriors has been established to build leadership and develop a collaborative partnership model that promotes and increases Indigenous equity, diversity, and inclusion in the social and economic development for Indigenous Canadians. All programs and services offered are directly for the purpose of working collaboratively with partners and service providers to improve the outcomes for Indigenous Canadians in the workforce, and especially for Indigenous youth and women.
Vision & Mission
Workforce Warriors endeavors to fulfill the needs of Canadian industry and society at large, by providing sustainable solutions through innovative Indigenous projects. At Workforce Warriors, we believe such Indigenous solutions – connecting Indigenous faces to valued and sustainable solutions – will help bridge the gap between Indigenous and mainstream mindsets, allowing Canadians to better understand the ongoing and valued contribution of our nation's Indigenous Peoples.