Webinar: Creating Affirming Workspaces for 2SLGBTQIA+ Elders [Partner only – EN]

Webinar: Creating Affirming Workspaces for 2SLGBTQIA+ Elders [Partner only – EN]
October 11 @ 12:00 pm

-

1:00 pm
Wednesday, October 11, 2023, from 12 PM to 1 PM EDT – this event is exclusive for employees of our Proud Partners and Community Partners.
Live Captioning will be provided by 3 Play Media Canada.
Save the date for an insightful webinar on October 11th, as we delve into the topic of "Creating Affirming Workspaces for 2SLGBTQIA+ Elders." Presented by Pride at Work Canada, this session aims to uncover the unique needs and experiences of 2SLGBTQIA+ seniors within professional environments, focusing on actionable strategies for inclusivity, equity, and accessibility.
In line with the significance of National Coming Out Day, this webinar gains an even deeper layer of meaning. It's a day of celebration, of embracing one's true self and identity. As we commemorate this day, we are honoured to introduce our guest speaker, Dr. Celeste Pang, a distinguished sociocultural and medical anthropologist known for her expertise in aging, disability, and care access, with a strong focus on 2SLGBTQIA+ issues. Dr. Pang's insights and experiences will provide invaluable perspectives on creating affirming spaces for LGBTQIA+ elders.
Learning Objectives:
Employment Reality for Older Adults: We will delve into the history, numbers, and employment trajectory for the 2SLGBTQIA+ seniors
Intersectionality of Aging and Disability: Through an exploration of how aging and disability intersect within the 2SLGBTQIA+ community, we will talk about the struggles and needs of individuals at this crossroads
Inclusion Best Practices: Participants will amass actionable perceptions aimed at nurturing 2SLGBTQIA+ inclusivity within occupational domains, equipping them with the means to actively forge more receptive and equitable environments
Audience:
Diversity, Equity, & Inclusion Professionals
Human Resource Professionals
Proud and Community Partners
Anyone committed to promoting LGBTQIA+ inclusion in the workplace
Presenter: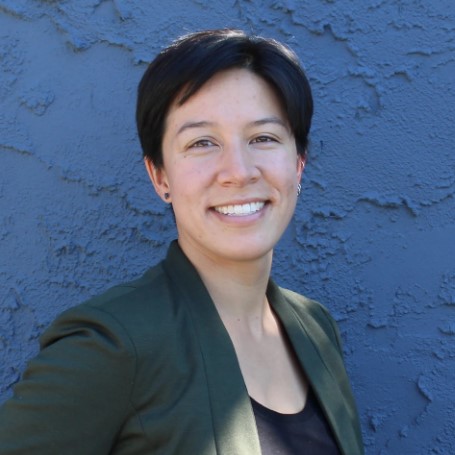 Dr. Celeste Pang (she/her), Assistant Professor, Women's & Gender Studies, Mount Royal University
Meet Dr. Celeste Pang: a transformative sociocultural and medical anthropologist specializing in aging, disability, and equitable care, with a profound focus on 2SLGBTQIA+ advocacy. With a PhD and Postdoctoral Fellowship from the University of Toronto, she brings over a decade of community-engaged research and consulting experience. As an Assistant Professor in Women's and Gender Studies at Mount Royal University, she's a driving force in reshaping perspectives.
Dr. Pang's work encompasses diverse projects, from ethnographic explorations to innovative arts-based initiatives, all challenging societal norms. Her latest endeavour, funded by the Alzheimer Society of Canada, dives into the decision-making processes for individuals with dementia lacking traditional familial support.
Co-Chair of the Society for Medical Anthropology's Health Professions Education Special Interest Group, she's an influencer in critical fields. Beyond academia, her consulting services empower nonprofits, healthcare teams, and social service providers.

Accessibility:
Spoken language: English
Live Captioning: English, automatic French translation provided by 3 Play Media Canada.
Format: Virtual (on Zoom)
Engagement type: participants invited to share using chat
Slidedeck available before the session for those with access needs.
Please register below additional accessibility requests. Any questions may be sent to info@prideatwork.ca.
This event is exclusive for employees of our Proud Partners and Community Partners. If you would like to register after the deadline, please send an email to info@prideatwork.ca.