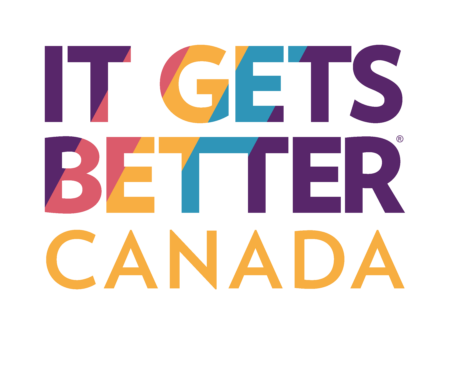 IT GETS BETTER CANADA
18 King Street East, Suite 1400
Toronto, ON, Canada M5C 1C4
chair@itgetsbettercanada.org
Our Mission
It Gets Better Canada fulfills its mission to uplift, empower, and connect Two-spirit, lesbian, gay, bisexual, transgender, and queer (2SLGBTQ+) youth across Canada in two ways:​
Storytelling.
It Gets Better Canada connects young 2SLGBTQ+ people with the global 2SLGBTQ+ community by providing access to an arsenal of uplifting and inspiring stories of hope, resilience, and determination, as told by members of the 2SLGBTQ+ community and their allies.
Building community.
It Gets Better Canada is dedicated towards building community by (a) working with government, NGOs and private sector organizations to develop and enhance tools and community-based resources that help 2SLGBTQ2+ youth find positive solutions to the challenges they face, (b) engaging with young 2SLGBTQ+ people both on and offline, and (c) connecting them to local community service providers that can provide on-the-ground assistance.
Our Vision
The It Gets Better Project envisions a world where all 2SLGBTQ+ youth are free to live equally and know their worthiness and power as individuals.
About
IGB-CSA Canada d/b/a It Gets Better Canada is a registered charity in Canada and is an official member of the It Gets Better Project International Affiliate Network. Canadian Registered Charity Number 750714297 RR0001 In 2010, three words would give rise to a global movement focused on empowerment of 2SLGBTQ+ youth — it gets better. What began as a wildly successful social media campaign to provide hope and encouragement to young 2SLGBTQ+ people has evolved into a major, multi-media platform capable of reaching millions of young people every year through inspiring media programming, a growing network of international affiliates, and access to an arsenal of community-based service providers. The Project is the world's largest grassroots storytelling effort designed to empower young 2SLGBTQ+ people to embrace their greatest potential.
Services
It Gets Better Canada develops, creates and publishes public content specifically targeted to and in support of 2SLGBTQ+ youth through our social media accounts on Instagram, Facebook, Twitter, TikTok and YouTube. The content of these social media posts feature inspiring profiles of individuals whose personal stories illustrate and affirm that "it does get better", as well as practical tools, resources, and focused messages of hope and empowerment. VISIT OUR WEBSITE:
itgetsbettercanada.org
IT GETS BETTER and IT GETS BETTER PROJECT are trademarks of Savage Love, LLC, and licensed for use by the It Gets Better Project.