Canada's LGBT+ Chamber of Commerce (CGLCC)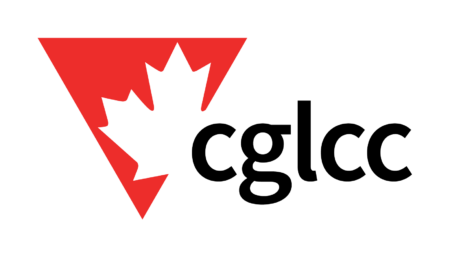 Canada's 2SLGBTQI+ Chamber of Commerce (CGLCC)
Website: www.cglcc.ca
Phone number: 1-866-300-7556
Address: 100 University Avenue, 5th Floor, Toronto ON | M5J 1V6 Canada
Canada's LGBT+ Chamber of Commerce (CGLCC) is the only chamber of commerce uniting and advocating for the over 100,000 LGBT+ owned and operated businesses in Canada. These businesses generate over $22 billion in economic activity and employ over 435,000 Canadians. Their impact on the Canadian economy is profound, but there are still barriers to accessing resources and partnerships to make Canada's economy more inclusive.
Vision
To enable LGBT+ entrepreneurs to thrive.
Mission
Grow and activate a network that provides economic opportunities for LGBT+ entrepreneurs.
Values
Respect, equality, inclusivity
Collaborative and supportive of our businesses and community
Entrepreneurship and thought-leadership
Empowerment