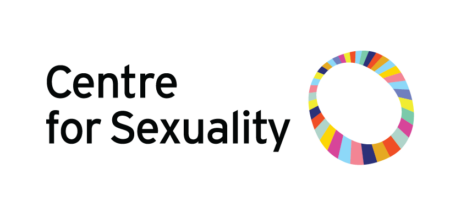 Centre for Sexuality
Phone: 403-283-5580
Email: info@centreforsexuality.ca
Website: www.centreforsexuality.ca
Centre for Sexuality's mission is to teach, train and advocate to support healthy bodies, healthy relationships and healthy communities. The Centre is a nationally recognized, community-based organization delivering programs and services that work to normalize sexuality and sexual health across the lifespan. We have been leading the way in the areas of sexuality, healthy relationships, human rights, gender identity, sexual orientation, equality and consent for 50 years in the Calgary community. Some of our programs include:
Counselling for topics such as gender identity/sexual orientation exploration, coming out and transitioning support, STI counselling, relationships and decision-making, and pregnancy options counselling

2SLGBTQ+ youth programs such as Camp fYrefly Southern Alberta, GSA Network, and Where the Rivers Meet YYC

Relationships and Sexuality Education for youth in schools and in the community

Training Centre: training for professionals and organizations on topics such as creating safer spaces for 2SLGBTQ+ clients and staff, consent, bystander training and more (custom workshops available). 

Rapid HIV and STI testing for gay, bisexual, and other men who have sex with men (MSM) – trans inclusive

WiseGuys and Girls Programs: gender-specific programs in schools and community 
Mission
We teach, we train and we advocate to support health bodies, healthy relationships and healthy communities.
Vision
Sexual well-being for all.