Tutors – Student Assistant – Learning Centre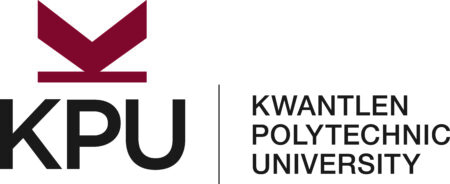 City : Surrey, BC
Category : 6429-Learning Centre
Industry : Education
Employer : Kwantlen Polytechnic University - KPU
ORGANIZATIONAL STRUCTURE
This role reports to Learning Strategist or Learning Centre Coordinator
SUMMARY
Tutors receive three levels of training. Principle duties include tutoring KPU students to help them become more effective learners. Tutors achieve this by asking questions about the student's understanding of the subject area, making suggestions about how to study or a method of approaching a problem, modelling appropriate learning strategies, and by referring the student to learning resources or other services within or outside the university. Peer Tutors are not expected to teach coursework. They are not expected to be substitutes for teachers and they are definitely not allowed to do the student's work or assignments. Peer tutors are current KPU students helping other students to learn.
KEY RESPONSIBILITIES
To tutor KPU students in specific subject areas after completing appropriate training
To help KPU students to understand main course concepts, how to follow assignment structures, and how to improve their performance in their coursework
To provide feedback on students' assignments and to provide students with ways to improve their work
To help students to identify and find the assistance they need
To assist with transition, orientation and retention programs
To assist with the promotion of Learning Centre services and programs
QUALIFICATIONS
Personal Profile
Confident in their knowledge of a specific subject(s)
Patient and willing to tailor their explanation of key concepts to a variety of students
Friendly and welcoming of all students
Punctual, focused, and hard-working
Experience
Be registered as a KPU student
Maintain a minimum GPA of 3.0 and have completed at least 24 credit hours
Provide references from two KPU instructors who would support your application
Knowledge
Can identify ways in which to learn subject matter effectively
Can identify errors in students' understanding of key course concepts
Has a clear understanding of the key concepts and skills in the courses and subject areas that they wish to tutor in
Location
KPU has four learning centers, which are located on the Surrey, Langley, Richmond, and Cloverdale campuses. Tutors can choose which campus they would like to tutor at; however, different tutors are needed at different campuses depending on the subject that they tutor in. Tutors will also be eligible to tutor online.
Documents Required
Resume
Unofficial Transcript
Course Schedule for the Spring Semester.
Does this role sound like it was made for you, yet you don't check every box?
We at KPU understand that experiences and qualifications may look differently for everyone and, if this job description is of interest to you, we encourage you to apply.
Note to Applicants:
Kwantlen Polytechnic University welcomes and encourages applications from equity deserving groups and diverse experiences including, but not limited to, Indigenous people, racialized people, people with disabilities, and members of the 2S/LGBTQIA+ community.
If there are any barriers that you are experiencing or an accommodation that we can provide to support you through the application process, please reach out to us at humanresources@kpu.ca.
All qualified candidates are encouraged to apply; however, Canadians and permanent residents will be given priority.
We thank all applicants for their interest in employment with KPU. Only those selected for an interview will be contacted. 
Kwantlen Polytechnic University is committed to protecting the safety and welfare of employees, students, and the general public, and upholding the reputation and integrity of the University. For this reason, final applicants will be asked to undergo a background check.  
All qualified candidates are encouraged to apply; however Canadians and permanent residents will be given priority.