Technician – Advanced, Business Technician I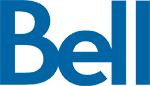 City : Ottawa, Ontario
Category : Technicians
Industry : Telecommunications
Employer : Bell
Req Id: 398598
At Bell, we do more than build world-class networks, develop innovative services and create original multiplatform media content – we advance how Canadians connect with each other and the world.
If you're ready to bring game-changing ideas to life and join a community that values, professional growth and employee wellness, we want you on the Bell team.

Bell's Field Services team is proud to be the face of the Bell brand, performing the best installation and repair services and maintaining Bell's network for our residential and business customers.
Job title: Technician - Advanced, Business Technician I
Job location address:
20 Hunter W. Hamilton, On.
5099 Creekbank Rd., Mississauga, On.
160 Elgin, Ottawa, On.
671 de la Gauchetière Ouest, Montréal, Qc.
Job status: Regular Full-Time
Number of openings: 1
Name and description of the hiring department:
The Quality Assurance Technician is responsible for monitoring and reporting on the various measures of quality at both internal and vendor locations. They are responsible for identifying coaching opportunities by providing SME-level knowledge on both process and troubleshooting best practices as well as communicating the observations to the management team. They contribute to the achievement of multiple strategic operatives such as improving the customer experience and establishing an efficient cost structure. Communicating changes to both internal and vendor locations and ensuring revision and alignment with SME's across all Test Centre sites.
Main Job Duties / Accountabilities include:
Monitor and report on various measures of quality for both internal and vendor locations

Identify coaching opportunities

Provide subject matter expertise (SME) on processes, and identify best practices on troubleshooting techniques

Contribute to the achievement of multiple strategic operatives that improve the customer experience and establishing efficient cost structure

Communicate changes to both internal and vendor locations and ensure revision and alignment with subject matter experts across all Test Centre sites

Maintain SME level knowledge of internal processes, product and troubleshooting practices of IPTV, DSL and Voice over FTTN, FTTH and FTTB platforms, in addition to Wholesale Internet

Provide vendors with specific studies and participate in analysis and reports of such studies

Answer any special requests formulated by the different partners

Identify coaching opportunities to appropriate individuals in order to maximize quality results

Lead and or participates in calibration sessions to harmonize quality standards across all Test Centre locations

Report and escalate issues with monitoring tools

Provide root cause analysis on escalations and through deep dive call listening

Flag process gaps, and provides findings to the BPI team for improvement to the flows

Ensure data is adequately captured in reporting tools

Partner with various levels in the organization

Maintain good business relations with various lines of business, strategic partners and vendors

Communicate the quality standards of Bell and how adhering to the quality model affects the strategic imperatives

Establish and maintain relationships and work collaboratively to support internal and external stakeholders

Work autonomously with minimal supervision

Keep up with emerging telecommunication technology
Essential Qualifications / Skills:
Candidates who are part of the Craft and Services bargaining unit must have;

A college diploma in electronics or telecommunications, or equivalent work experience

Candidates from outside the Craft and Services bargaining unit must have:

A college diploma in electronics or telecommunications, or equivalent work experience

A minimum of a high school diploma

Knowledge of French (For candidates living in Quebec)

Excellent knowledge on troubleshooting and repair of IPTV service
Excellent knowledge on troubleshooting and repair of Internet service

Excellent knowledge on troubleshooting and repair of voice service

Excellent knowledge of the overall operational and technical assurance processes of FTTN, FTTH, and FTTB service

Intermediate knowledge of Test Center systems and applications, examples: ACUT, TIM, Webcare / Lanterne, EOM, Simple, ASAV, NEO, UIM, UTM, BCRIS , View 611 , 611 Vision , SAT/TAP , Voice Commands , Multivu, Mariner, Viper , MRS, FWFM, etc.

Ability to communicate clearly and concisely, both orally and in writing

Ability to make decisions promptly and manage risks while under pressure

Analytical thinking and problem solving abilities
Working Conditions:
Working hours are usually scheduled between 6AM to 11PM, Monday to Saturday. The candidate may be called upon to work variable schedules according to business needs (schedules within a given day are prepared by the Company with due consideration to seniority), to participate in a standby program and work overtime as needed. Available and flexible to work days, evenings, nights, weekends, and statutory holidays as needed.
Note that many working conditions are subject to terms outlined in the collective agreement.
#EmployeeReferralProgram
Adequate knowledge of French is required for positions in Quebec.
Additional Information:
Position Type: Union
Job Status: Regular - Full Time
Job Location: Canada : Ontario : Ottawa
Flexible work profile: Remote
Application Deadline: 10/06/2022
Please apply directly online to be considered for this role. Applications through email will not be accepted.
At Bell, we don't just accept difference - we celebrate it. We're committed to fostering an inclusive, equitable, and accessible workplace where every team member feels valued, respected, and supported, and has the opportunity to reach their full potential. We welcome and encourage applications from people with disabilities.
Accommodations are available on request for candidates taking part in all aspects of the selection process. For a confidential inquiry, simply email your recruiter directly or recruitment@bell.ca to make arrangements. If you have questions regarding accessible employment at Bell please email our Diversity & Inclusion Team at inclusion@bell.ca.
Created: Canada, ON, Ottawa
Bell, one of Canada's Top 100 Employers.