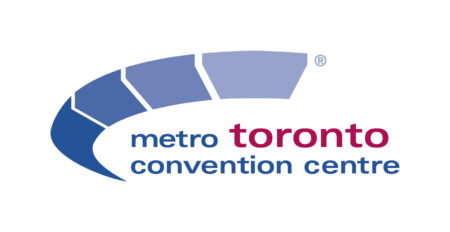 City : Toronto
Category : Part-time Hourly
Industry : Food and Beverage
Employer : Metro Toronto Convention Centre (MTCC)
A multi-award winning facility, the Metro Toronto Convention Centre (MTCC) has earned a solid reputation as North America's leading Convention Centre, and has held over 18,000 events and hosted over 55 million guests since opening for business in October 1984. Covering over 2 million square feet, the MTCC is Canada's largest convention facility, boasting seven exhibit halls, two large capacity ballrooms, and a beautiful 1,232 seat theatre among its many assets. It also houses 70 fully furnished meeting rooms, and 167,000 square feet of beautifully decorated pre-function spaces.
The MTCC is conveniently connected to Toronto's Union Station railway and transit station through the Skywalk and is also accessible via the city's underground PATH system.
MTCC is a Crown Corporation of the Province of Ontario and is proudly governed and led by an executive management team and an independent board of directors comprised of senior private sector business leaders. The mandate of the company is to position the Centre as a world-class destination, while helping to generate economic benefit to the community and at the same time remaining financially self-sufficient.
The Metro Toronto Convention Centre prides itself on its professionalism, responsiveness, and dedication to making every event it hosts memorable for its customers and guests alike.
Job Description
The Kitchen department is currently looking for a Casual Sous Chef. Reporting to the Executive Chef and Executive Sous Chef, this is a hands on position with the purpose of this role being to delegate staff and ensure success in accomplishing high quality of preparation standards set by Executive Chef. The successful candidate is a customer service oriented individual with experience in high volume cooking in a fast paced environment.
Food Preparation:
Assists Sous Chef team with Planning, Coordination, Controls in food production, ensuring superior quality and consistency
Adds finishing touches to all food before served to customer and provides special attention to food presentation in all kitchen areas
Ensures food preparations are done promptly while maintaining quality and proper portion size
Practice and maintains proper hygiene procedures and ensures proper storage of food
Ensures all Kitchen equipment is in working order to meet Health & Safety standards
Participates in the execution of new recipes, recipe costing and menu engineering
Adheres to the company's sustainability practices and policies
Employee Relations:
Ensures staff members follow set standards
Communicates with Banquet and Food & Beverage Department to ensure accurate and timely transfer of information
This is a hands on position
Job Skills and Requirements
Completion of a High School Diploma and professional and trade certification
More than 8 years of work experience
Knowledge of high volume cooking and contemporary cuisines, cold food preparations
Personal and job hygiene, WHIMIS, health and safety
Customer Service oriented
Basic computer application
Fluent in English required
Demonstrated ability delegating, decision making as well as an understanding of job requirements and staff
For a behind the scenes look at how our team helps our customers create successful events, visit our Instagram page:
Interested applicants are asked to apply to the Human Resources Department no later than:
May 23, 2023
Please note: The Metro Toronto Convention Centre is proud to provide employment accommodation during the recruitment process. During any stage of the recruitment process, applicants have the right to request accommodation.