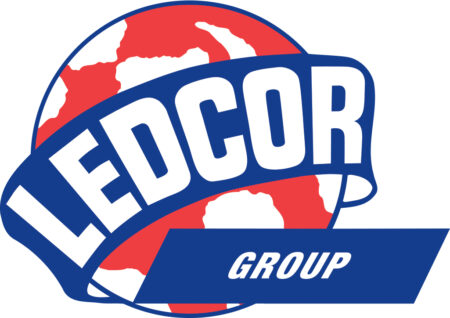 City : Vancouver, BC
Category : Full time Project Management
Industry : Construction
Employer : Ledcor Group
Job Summary:
We are seeking an experienced Project Manager with more than 8 years of expertise in overseeing multi-disciplinary, large-scale mid-rise residential and intricate commercial construction endeavors. Your responsibilities will include the creation and implementation of project plans and timelines, with a strong focus on upholding the utmost safety and quality standards. Your past achievements demonstrate a consistent ability to meet financial, scheduling, and project scope targets.
If you have a strong enthusiasm for leading exciting construction projects and offering mentorship to a diverse team of professionals, we welcome you to join the Ledcor Building team in Vancouver!
Essential Responsibilities:
Provides clear direction to team members and distributes workload to capitalize on individual and group strengths while ensuring balanced exposure to work experience and development opportunities.
Demonstrates leadership in health, safety and environmental protection on the project.
Applies the requirements of the Project Specific Safety Program (PSSP) to promote overall compliance with Ledcor HS&E standards, applicable OH&S Acts, regulations and codes with all employees and subcontractors on the project.
Ensures that projects are built according to approved plans, specifications, shop drawings, and applicable building codes and ensures that quality standards are maintained.
Develops and maintains the construction schedule in conjunction with the project team to meet milestones and completion dates.
Ensures site safety and environmental standards are met or exceeded.
Ensures that the quality of materials and workmanship meet or exceeds standards identified in approval documents.
Achieves project schedule commitments within the financial targets.
Maintains and tracks billings, reports and projections and implements trade awards and construction work within financial targets and constraints.
Sets expected levels of documentation, standards for accounting issues, methodology of budget control, types of bids (fixed price, cost plus, unit price), etc.
Qualifications:
8+ years of construction experience as a Project Manager or similar direct supervisory role on large-scale mid and high-rise residential construction projects
Extensive experience in multi-family residential mid and high-rises will be highly regarded.
Completed post-secondary education in Construction, Engineering or related discipline an asset Comprehensive knowledge of construction documents, drawings, specifications, costs, budgets and current construction practices and methodology.
Capable of anticipating constructability issues in moderate to complex situations and creating new solutions in the construction plan and schedule
A track record of building successful teams and promoting teamwork through motivating and coaching; skilled in facilitation, mentoring and conflict resolution.
Must have and maintain a valid provincial driver's license.
Work Conditions:
Site based role.
Successful completion of pre-employment drug & alcohol requirements
Additional Information:
Company Description
Ledcor Building offers full-service construction for commercial, residential, institutional, and light industrial projects, along with expertise in green building. Our depth of knowledge and expertise come from building hundreds of projects – of all sizes – across North America each year.
But when you work for Ledcor, your experience will go far beyond the project. Do you want a career that means more? Join our True Blue team now!
Employment Equity
At Ledcor we believe diversity, equity, and inclusion should be part of everything we do. We are proud to be an equal-opportunity employer. All qualified individuals, regardless of race, color, religion, sex, national origin, sexual orientation, age, citizenship, marital status, disability, gender identity, Veteran status or any other identifying characteristic are encouraged to apply.
Our True Blue team consists of individuals from all backgrounds who contribute diverse perspectives and experiences to Ledcor. We are committed to continuing to build on our culture of empowerment, inclusion and belonging.  
Adjustments will be provided in all parts of our hiring process. Applicants need to make their needs known in advance by submitting a request via email. For more information about Ledcor's Inclusion and Diversity initiatives, please visit our I&D page.