Senior Project Coordinator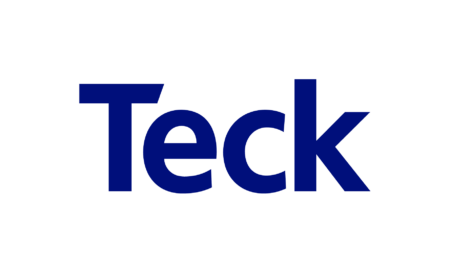 City : Vancouver, British Columbia, CA
Category : Business Professionals
Industry : Mining/Quarrying
Employer : Teck
Summary
Reporting to the Lead, Business Admin PDG, the Senior Project Coordinator is accountable for implementing advanced project administrative functions within the standards set by the Project Development Group. 
Responsibilities
Be a courageous safety leader, adhere to and sponsor safety and environmental rules and procedures 

Manage day-to-day activities as assigned by Project Manager.

Supporting the development of proposals, study reports, and project documents

Contribute to effective workflow procedures and best practices in partnership with the rest of the Project Management team and cross-functional partners.

Manages the Project Administration Procedures Database; participates in policy and procedure development to help ensure accuracy, consistency, and clarity in administrative manuals.

Assists department personnel in identifying conflicting policies and procedures to resolve conflicts and revise manuals accordingly.

Contribute to continuous quality improvement of the department by identifying and evaluating new initiatives, developments and trends in quality and utilization management.

Finds value in principals over processes and implementing value-added Agile, evolving existing project management practices where appropriate. 

Relationships: Interacting with project managers, superintendents, foremen, owner, engineers, general contractor, subcontractors, and other sub trades. 
Qualifications
University/college degree or certification from appropriately accredited institution.

In lieu of the above requirement, candidates with five (5) or more years of relevant experience in administrative support to technical or project personnel.

Capable of developing creative yet practical solutions and is open-minded to alternative solutions.

Experience of 3 years of project experience at various stages of the project life cycle would be considered highly valuable.

Knowledge of the mining and or construction industry would be considered highly valuable.

Strong organizational and time management skills with the ability to work effectively in a fast-paced, high volume and deadline-driven environment

Committed to continual improvement and achieving project excellence 
About Teck
At Teck, we value diversity. Our teams work collaboratively and respect each person's unique perspective and contribution. 

We wish to thank all applicants for their interest and effort in applying for the position; however, only candidates selected for interviews will be contacted.   

Teck is a diversified resource company committed to responsible mining and mineral development with major business units focused on copper, steelmaking coal, zinc and energy. Headquartered in Vancouver, Canada, its shares are listed on the Toronto Stock Exchange under the symbols TECK.A and TECK.B and the New York Stock Exchange under the symbol TECK.   

The pursuit of sustainability guides Teck's approach to business. Teck is building partnerships and capacity to confront sustainability challenges within the regions in which it operates and at the global level. In 2018, Teck was named to the Dow Jones Sustainability World Index (DJSI) for the ninth straight year, indicating that Teck's sustainability practices rank in the top 10 per cent of the world's 2,500 largest public companies in the S&P Global Broad Market Index.   

Learn more about Teck at www.teck.com or follow @TeckResources  

Your application to this posting is deemed to be your consent to the collection, use and necessary disclosure of personal information for the purposes of recruitment. Teck respects the privacy of all applicants and the confidentiality