Senior IT Project Manager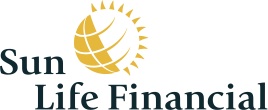 City : Toronto
Category : Full-time
Industry : Finance
Employer : Sun Life Financial
Vous êtes unique, comme le sont votre parcours, votre expérience et votre façon de voir les choses. Ici, on vous encourage et on vous motive à donner le meilleur de vous-même, et on vous donne les moyens de le faire. Vous travaillerez avec des collègues dynamiques – experts dans leur domaine – qui sont impatients de partager leurs connaissances avec vous. Vous aurez des gestionnaires inspirants qui vous aideront à développer votre potentiel et à atteindre de nouveaux sommets. Chaque jour, vous aurez de nouvelles occasions de rendre la vie de nos Clients plus radieuse – ils sont au cœur de tout ce que nous faisons. Découvrez comment vous pouvez faire une différence dans la vie des gens, des familles, des collectivités – ici et partout dans le monde.
Description de poste:
Sr IT Project Manager
About the Role
Digital, Data and Analytics is one of the key pillars of Sun Life's Client for Life Strategy. Leveraging innovative digital capabilities powered by data, insights, and intelligence, we aim to inspire and energize our clients and sales professionals to believe "Life's brighter under the Sun".
Data & Analytics is looking for an individual who can lead teams as an IT Senior Project Manager/ Scrum Master.  In this role the individual initiates and implements leading technology solutions of medium to high complexity. The individual applies industry leading delivery effectiveness skills, tools, practices, and techniques to all deliverables. They are flexible and deliver under pressure. They are a highly motivated team player with a strong desire to learn, grow, and continuously improve.
What will you do?
Initiate, plan, manage, deploy, coach and/or influence leading technology solutions of medium to high complexity
Responsible for planning, day-to-day execution, management, implementation, and reporting when working on non-agile initiatives
Prepare for and facilitate steering meetings with senior leaders and executives
Facilitate agility for assigned team(s)/squad(s)
Coach and build high performing team(s)/squad(s) and work to eliminate obstacles in delivering high quality data solutions
Establish and coach squad(s) on Scrum practices and share responsibility with your squad(s) for delivery of the assigned medium to large initiative, when working in an agile framework
Proactively identify and remove impediments (both independently or with others).
Build relationships within your team(s)/squad(s), with your portfolio/product owners and other supporting teams in delivery
Be responsible for tracking goals and productivity measurements, while working with the team(s)/squad(s) to continuously improve these metrics
Manage all governance, reporting, and monitoring activities as defined by the respective delivery framework being applied to work
Seek guidance from senior resources when needed and will guide and mentor those with less experience
Ensure the team's actions are aligned with the project goals and vision
Bring transparency to Business, IT, and Operations about the team's progress and Agile processes
Foster a continuous learning environment, helping teams adapt to changing circumstances
Develop and manage detailed work plans, project schedules, estimates and resource plans
Define and manage project risks and issues ensuring appropriate strategies and plans are in place to mitigate or handle effectively
Ensure effective and timely communication occurs within the project team and between the project team and stakeholders
 
What you need to succeed?
7+ years of progressive experience as a Project Manager/Scrum Master working in Agile, Scrum, Kanban, and Waterfall environments
5+ years of experience with implementing medium to large range of technology/business projects; preferably focused on Data Integration, Warehousing and Reporting projects
Strong working knowledge of MS Project, Office suite, Collaboration tools (Jira, SharePoint, ServiceNow, …)
Understanding the Software Development Life Cycle (SDLC), specifically as it pertains to data applications
 
Solid understanding of data governance, data protection, privacy, and security best practices
Exceptional interpersonal skills, with an emphasis on relationship management and team building
Strong Influencing skills and the ability to manage difficult situations to resolution
Strong facilitation skills to conduct successful meetings/ceremonies
Preferred Skills:
Ability to manage ambiguity effectively
Ability to create project plans for complex projects with many interrelated paths
Experience managing projects which involve vendors and 3rd party managed services.
Experience in leading offshoring and global projects.
Ability to straddle between Agile and Waterfall Methodologies
Fast learner and action-oriented individual who can quickly connect dots and add-value in the complex Data and Analytics value chain.
Experience/knowledge in development & implementations of the Cloud based data products/solutions 
Delivery or software development background in data pipelining and data analytics domains will be a strong competitive advantage
Certified Scrum Master (CSM)
Kanban Management Professional (KMP)
Certified Project Management professional designation (PMP)
Candidates must be eligible for Reliability Status Clearance, which requires that they have lived and worked in Canada for the past 5 consecutive years.
L'échelle du salaire de base est pour l'emplacement principal du poste affiché. Elle peut varier selon l'emplacement du candidat sélectionné et d'autres facteurs. En plus du salaire de base, les employés admissibles de la Financière Sun Life participent à différents programmes de rémunération incitative, dont le montant octroyé est discrétionnaire et dépend du rendement de l'employé et de la compagnie. Certains postes de vente participent à des programmes de rémunération incitative basés sur les résultats de vente individuels ou de groupe. 
Depuis toujours, la diversité et l'intégration sont au cœur des valeurs de la Financière Sun Life. Nous croyons qu'un effectif diversifié ayant des points de vue variés et des idées créatives est avantageux pour nos clients, pour les collectivités où nous exerçons nos activités, ainsi que pour nous tous, en tant que collègues. Nous accueillons avec enthousiasme les candidatures de personnes compétentes provenant de tous les horizons.
Les personnes handicapées ayant besoin de mesures d'adaptation pour présenter leur candidature et celles qui doivent consulter les offres d'emploi sur un support de substitution peuvent envoyer leur demande par courriel à l'adresse 'thebrightside@sunlife.com'.
À la Sun Life, nous voulons créer un environnement de travail flexible où nos employés sont outillés pour donner le meilleur d'eux-mêmes. Nous offrons plusieurs options de travail flexibles selon les exigences du poste et les besoins individuels. N'hésitez pas à en discuter pendant le processus de sélection.
Nous remercions tous les candidats de l'intérêt manifesté pour ce poste. Nous ne communiquerons qu'avec les personnes qui auront été retenues pour passer une entrevue.
Échelle salariale:
80,000/80 000 - 130,400/130 400
Catégorie d'emploi:
Gestion de projets - Systèmes
Fin de l'affichage:
15/06/2023