Senior Environmental Scientist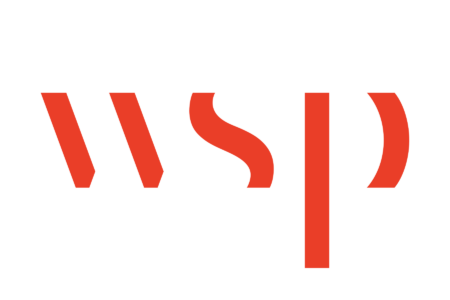 City : Toronto, ON
Category : Environment - Enviro Management
Industry : Engineering
Employer : WSP
TORONTO - ANY LOCATION IN ONTARIO
We are a global leader in the Earth and Environment sector. Globally headquartered in Montreal, where it all began, we proudly serve communities from coast to coast and beyond.  We have over 14,000 multidisciplinary professionals worldwide collaborating daily to protect and conserve natural landscapes, create firm foundations for communities to stand on, and champion sustainable development to combat climate change. 
As part of the team, you will have access to an unparalleled network of resources, expertise, and endless opportunities to collaborate on exciting projects with diverse teammates from marine biologists to geophysicists to geotechnical engineers and more.
The Opportunity:
WSP's Earth & Environment group further strengthened their position as a WSP leader, with a technical network unrivaled in the industry.  WSP's reputation for technical excellence and client focused service has been developed over decades and remain as strong as ever.
Our team is growing, and as a result WSP's Earth & Environment group is currently seeking an Experienced Environmental Consultant to join our Contaminated Lands team in Ottawa, Ontario. Reporting to the Team Lead, Contaminated Lands Ottawa, you will support our ambitious plans to enhance our service offering in the province through your work with a close-knit team of engineering specialists, professionals, and technical staff.
Why WSP?
We value and are committed to upholding a culture of Inclusion and Belonging
Our Flexible Work Policy – we recognize the importance of balance in our lives and encourage you to prioritize the balance in yours. We will support you on and off the job so you can be fully present in both your work and home lives.
A Canadian success story - we're proud to wear the red and white of this beautiful country and show the world what Canada has to offer.
Enhance the world around you - from the environment to the highways, to the buildings and the terrain, WSP is the fabric of Canada.
Outstanding career opportunities - we're growing and pushing ourselves every day to be greater than yesterday - we're open to your ideas and trying new things.
A phenomenal collaborative culture and a workforce filled with genuinely good people who are doing humbly important work. Come find out for yourself what it's like to be a part of our journey.
We offer attractive pay, flexible work options, a great corporate culture, comprehensive and employee-focused benefits including virtual healthcare and a wellness platform as well as great savings programs, and a clear vision for the future.
#WeAreWSP
 
A day in the life:
You demonstrate a "Safety-First" focus and act as a positive role model to your colleagues when you:

Prepare and adhere to site-specific health and safety plans to mitigate or eliminate risks to you, WSP's clients, employees, and the public;

Identify and report potential and existing site hazards, near loss incidents and loss incidents.

Our Ottawa clients provide opportunities to work globally, work with emerging contaminants and work on projects small to large.  We work for municipal, provincial and federal clients and with industry leads in the contaminated sites business.

In keeping with our culture of technical excellence, we expect that you maintain excellent project records and that you perform and record work tasks as requested efficiently and accurately while adhering to current industry standards and regulatory requirements.  Strong communication skills (written and verbal) are essential!

In the field, your work will include, but may not be limited to, supervision and training of more junior staff with their soil logging and sampling, surveying, groundwater and surface water sampling, stream flow measurements, soil vapour sampling and indoor air sampling.  You may, on occasion, be called upon to carry out such field tasks on an as needed basis.

You will have an opportunity to participate with senior staff in client engagement, business development and long-term business strategies.  Formal mentoring is part of our team.  You will have access to senior mentors and training to ensure your growth at WSP.  You'll also have the opportunity to menor junior to intermediate staff, help them grow and contribute to our success.

You will also carry out review of data interpretation and reporting deliverables (as prepared by more junior staff), you will carry out record reviews (historical data and regulatory information), assist with data tabulation and interpretation of laboratory reports, report preparation and other office assignments.

You will also be responsible for preparation of project documentation (e.g., health and safety and other planning documentation) and coordination of subcontractors and equipment for field programs.

You will have the opportunity to take on senior lead roles to learn and grow with.  WSP is committed to excellence, training, mentoring and future ready solutions.

You will be expected to supervise and coach junior colleagues in their daily work, and engage independently with clients and contractors; with the support and direction of the Team Lead and other senior team members.

In the office, You will develop work programs, conceptual site models and prepare proposals. You will act as a point of contact for clients, with emphasis on building long-term relationships.   You will manage projects from the proposal stage through to delivery and project close-out, including schedule and budget control, client communication and invoicing support.

You'll be involved with managing and executing projects primarily related to our Contaminated Lands services, including Phase I ESAs, Phase II ESAs and/or site remediation to support Risk Assessments and Record of Site Conditions (Ontario Regulation 153/04), as well as for general due diligence purposes.  With the recent implementation of Ontario Regulation 406/19 (On-Site and Excess Soil Management), much of your project work will also support our clients' management of excess soil from their construction projects.
What you'll bring to WSP ...
Have a bachelor or post-graduate degree in environmental sciences or engineering;

Are eligible to be registered as a "Qualified Person (QP)" with appropriate professional certification (P.Eng., P.Geo) (strong candidates who are not eligible may also be considered);

Have at least 5 to 7 years of relevant working experience in the field of environmental site assessment (Phase I ESA, Phase II ESA, Record of Site Conditions), with strong knowledge of relevant regulations (O.Reg. 153/04, O.Reg. 406/19);

Have excellent communication skills (verbal, written), strong attention to detail and a passion for health and safety;
#LI-AA1
#LI-Hybrid