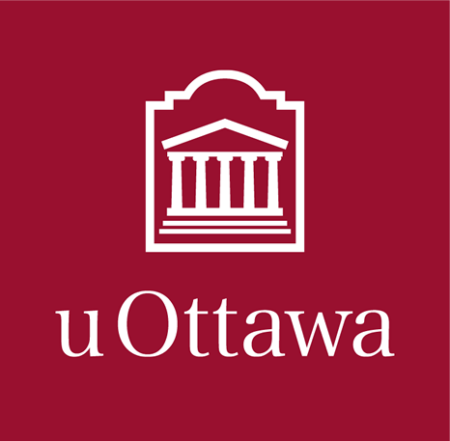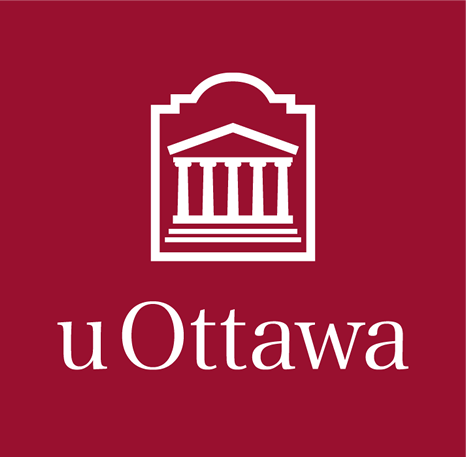 City : Ottawa
Category : Contract
Industry : Education
Employer : University of Ottawa
The University of Ottawa—A crossroads of cultures and ideas
The University of Ottawa is home to a dynamic community of over 50,000 students, faculty and staff, who live, work and study in both French and English. Our campus is a crossroad of cultures and ideas, where bold minds come together to inspire game-changing ideas. We believe in the power of representation, and that increasing the diversity of our faculty and staff supports this objective. Our goal is to provide students with the best possible learning experience, in an environment that reflects the diversity of its people, their ideas, and their identities.
We are one of Canada's top 10 research universities—our professors and researchers explore new approaches to today's challenges. One of a handful of Canadian universities ranked among the top 200 in the world, we attract exceptional thinkers and welcome diverse perspectives from across the globe. Our employees come together around the shared purpose of constant improvement, personal development, service excellence, teamwork and a passion for learning with a desire to make uOttawa and the world a better place. Everyone's contributions are valued, we all play a part in making uOttawa a world-class institution. Most importantly, we make it possible for you to achieve your full potential. Because at uOttawa, you belong!
Position purpose:
Reporting to the Canada Research Chair in Digital Humanities, evaluates user business and software requirements and develops new or enhance existing and off-the-shelf computer applications. Is assigned small projects of limited duration or may participate in a designated portion of a larger project under supervision. Is focused on meeting user needs and improving the efficiency of the University's operations through system and software solutions.
The Linked Infrastructure for Networked Cultural Scholarship project is looking for an experienced full-stack developer who is keen to enhance Canada's linked data ecosystem. (lincsproject.ca) The person in this role will work with a distributed team of LINCS developers and researchers on the ongoing development of entity recognition and data conversion software.
The full-stack developer will work with the distributed Linked Infrastructure for Networked Cultural Scholarship (LINCS) team, which, collectively, is creating a national linked data triplestore. Collaborates to the ongoing development of entity reconciliation and data conversion tools.
In this role, your responsibilities will include:
Development, Testing and Documentation: Develops effective program code, tests and provides documentation for new releases or application upgrades. Translates specifications document into effective program code. Assists in the provision of user documentation. Creates technical specification, project plans and other documentation for review.
Deployment: Installs or releases new software in alignment with established procedures and processes. Integrates the final product to existing software.
Maintenance: Reviews and identifies the requirement to repair and maintain current systems and software to ensure they continue to perform in keeping with client expectations. Ensures that all issues concerning data integrity, security, and confidentiality and user secrecy are dealt with. Ensures daily that the systems in production are functional and performing, and that backup and recovery processes and procedures are completed properly.
Project Management: Develops and maintains plans outlining steps and timetables for small development projects, including analyzing and estimating feasibility, costs, time and compatibility with hardware and other programs, in order to ensure development projects are completed within an acceptable timeframe and budget and meet client expectations.
What you will bring:
University degree in Computer Science or a related field or an equivalent combination of education and experience.
Minimum 3 years of experience in the development and implementation of system and software programs
Knowledge of University policies, guidelines and standards regarding system and software development and deployment.
Knowledge of and experience with programming tools, languages, techniques and industry standards and best practices.
Experience in troubleshooting and repairing programs.
Analytical skills to diagnose debug and repair programming issues.
Ability to proactively keep abreast of new/emerging technologies.
Ability to communicate technical concepts to users.
Experience with linked data and the Semantic Web.
Experience with Javascript development.
Experience with Java and the Spring Framework for MVC design.
Experience with REST API-backed development.
Experience with UI design, REACT, Node.js, CI/CD, GitLab/GitHub an asset.
Bilingualism - both French and English (spoken and written).
Key Competencies at uOttawa:
Here are the required competencies for all or our employees at uOttawa:
Planning: Organize in time a series of actions or events in order to realise an objective or a project. Plan and organize own work and priorities in regular daily activities.
Initiative: Demonstrate creativity and initiative to suggest improvements and encourage positive results. Is proactive and self-starting. Show availability and willingness to go above and beyond whenever it is possible.
Client Service Orientation: Help or serve others to meet their needs. This implies anticipating and identifying the needs of internal and external clients and finding solutions on how to meet them.
Teamwork and Cooperation: Cooperate and work well with other members of the team to reach common goal(s). Accept and give constructive feedback. Able to adjust own behaviour to reach the goals of the team.