Production Worker – Lagimodiere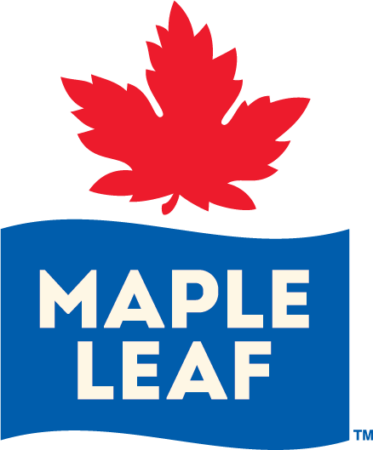 City : Winnipeg - Lagimodiere Blvd.
Category : Other
Industry : Food/Packaging
Employer : Maple Leaf Foods
MAPLE LEAF FOODS IS HIRING PRODUCTION WORKERS!
EARN UP TO $20.10 PER HOUR

Part-Time and Full-Time Production Worker opportunities available across various shifts at our plant located at 870 Lagimodière Blvd in Winnipeg

We process fresh pork into delicious bacon and ham products.

We love bacon and it's made here in our Bacon Center of Excellence!

Quick Plant Facts
Nearly 1,800 employees!
Plant size of 500,000 sq ft!
We have our own warehouse and four unique plants under one roof!

Why Join Our Team?
Maple Leaf Foods is a leading meat and plant-based protein company. Each Maple Leaf team member has a voice and plays an active role in helping all of us achieve our goals. We support one another to grow professionally, to learn new skills and to take on challenging experiences.

What We Can Offer You:
• Starting wage: $15.80 - $20.60 (per hour) plus off shift premiums
• Benefit and pension plans, profit sharing program, and overtime opportunities
• Career growth opportunities
• Be part of a diverse and inclusive team

What You'll Bring:
• You are a team player who is willing to learn new tasks
• You are able to read, write and communicate in English
• You are comfortable handling raw and/or cooked pork products
• You are able to provide documentation to prove eligibility to work in Canada

Apply Online or In-Person Today!


Maple Leaf Foods is committed to ensuring the health and safety of all our employees. As part of this commitment, we have adopted a number of COVID-19 safety measures, including a requirement for all employees to be fully vaccinated by March 31, 2022 and to show proof of vaccination. In keeping with this policy, successful candidates will need to provide proof of vaccination at their orientation. We will of course consider accommodations for anyone unable to be vaccinated following human rights and other applicable laws.

Maple Leaf Foods has an accommodation process for employees with disabilities. If you require a specific accommodation because of a disability need during your employment, please contact your local HR representative. Our accommodation policy can be provided upon request and in accessible format. Reasonable accommodations will be determined on a case-by-case basis and your request will be responded to as soon as possible.