Performance Measurement Analyst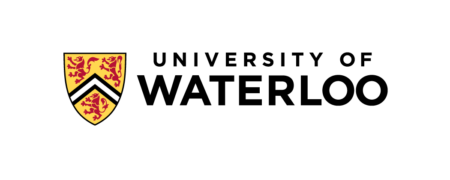 City : Waterloo, ON
Category : Permanent
Industry : Education
Employer : University of Waterloo
Overview:
The Performance Measurement Analyst (PMA) performs regular analysis and reporting in support of the School of Accounting and Finance's strategic planning and reporting. The PMA is accountable to the Administrative Officer for providing leadership and direction for the financial management of the School. Working with the School's Director and Administrative Officer, the Performance Measurement Analyst provides both financial and non-financial performance results and projections. The PMA will establish and maintain practices for fiscal accountability, ensure that sound accounting practices are in place within the School, and that financial activity in SAF conforms to the University's financial practices. The PMA will participate in long- and short-term strategic planning for the School, assess and resolve financially related issues in consultation with Arts' Faculty Financial Officers as required, and create and provide guidance on relevant policies and procedures. The PMA will work on a variety of projects for the School under the direction of the Administrative Officer and/or the School's Director.
Responsibilities:
Financial Analysis
Responsible for financial management, analysis and reporting to the Director and the Administrative Officer on all School operating, trust, endowment and research accounts
Liaises with Arts' Faculty Financial Officer and Faculty Financial Officer (Research) on issues of policy and interpretation; provides support to periodic audit by Arts' FFOs
Serves as the School's reviewer for expense claims, including research claims; refers high risk/highmateriality claims to the Faculty Financial Officer (Research) as required by university procedure
Report quarterly to all external Boards for the various Centres
Preparation and distribution of monthly reports on the status of faculty start-up grants, chairs/professorships, other research grants
Planning and coordinating the development of the School's annual operating budget in consultation with the Directors, the Administrative Officer, and the Faculty Financial Officer
Report monthly to the Administrative Officer on the financial status of all budgets under the School Director's jurisdiction
Conduct short and long term (five year) financial planning to project and ensure fiscal sustainability
Monitor procedures for financial monitoring of income and expenses on all accounts under the School Director's jurisdiction
Review financial reports for the School throughout the year; discuss potential problems with the Administrative Office and Director
Review expenditures to ensure proper use of University funds; approve expenditures as appropriate
Prepare reports as required by other areas within the School
Compile statistics, provide survey information and complete questionnaires for internal and external sources
Liaise with the School Administrative Officer on financial matters pertaining to new start-up grants, expenses, budget reallocation, and on special reporting as requested by the Director
Respond to requests from Arts FFO or FFO (Research), and from the Finance or Research Offices related to financial matters
Monitor and advise on various procedures and transactions related to fiscal year end
Provide support for any other School activity that has financial implications or needs
Initiate financial corrections and changes, as required
Student statistics – recruiting, retention, performance
Assess SAF success in student engagement, student performance, student retention and in realizing goals and objectives of the School's academic programs using established performance measures and reporting standards (by program, by term)
Monitor student performance (such as academic performance; awards and other indicators of quality; graduation rates)
Analyze and report on retention data each term
Project for required enrolments to achieve the School's established targets. Report on applications versus show ratios
Review, establish, and monitor various quality and accountability measures and benchmarks
Class/section sizes
Student: faculty ratios
Quality of faculty – balance between teaching and research faculty, highest degree, professional designation, etc.
Retention, time to program completion, graduate rate
Program and curriculum quality
Analyses of course evaluations
Results that can be observed from university-wide student surveys such as NSSE, CUSC and GPSS
Internationalization
PhD offerings
External program appraisals
Fiscal management
Other Sixth Decade measures
Faculty statistics – teaching, research, service
Report annually on faculty grant, publication, award, editorial board and professional recognition success rates
Manage and report on research database subscriptions (expiry dates, notifications, funding sources, accessibility)
Liaise with faculty researchers on financial matters relating to research accounts. Ensure that these accounts are reviewed and reconciled each months
Support faculty members in developing budgets for grant applications
Ensure eligibility and compliance with granting agency requirements
Monitor accounts to avoid deficits
Process research-related expenses
Liaise with the Office of Research on numerous issues related to research grants and project accounts, including reporting; attend training as appropriate to ensure currency of information and compliance
Provide advice and consultation to all faculty members on the operation and control of individual grants and contracts, consistent with University policies and procedures
Qualifications:
University degree or equivalent education and experience and accounting designation required (CPA, CMA or CGA)
Several years accounting experience in a computerized financial environment, preferably using a web-based financial reporting package
Demonstrated high level analytical ability and data management experience
Aptitude for accurate and detailed work and the proven ability to prioritize and manage workflow in a high-volume environment
Excellent interpersonal, oral and written communication skills
Demonstrated ability to work well independently and in a team environment
Excellent MS Office skills including MS Excel
Regular working hours, some evening/weekend work may be required
Equity Statement:
The University of Waterloo is committed to implementing the Calls to Action framed by the Truth and Reconciliation Commission. We acknowledge that we live and work on the traditional territory of the Neutral, Anishinaabeg and Haudenosaunee peoples. The University of Waterloo is situated on the Haldimand Tract, the land granted to the Six Nations that includes six miles on each side of the Grand River.
The University values the diverse and intersectional identities of its students, faculty, and staff. The University regards equity and diversity as an integral part of academic excellence and is committed to accessibility for all employees. The University of Waterloo seeks applicants who embrace our values of equity, anti-racism and inclusion.  As such, we encourage applications from candidates who have been historically disadvantaged and marginalized, including applicants who identify as First Nations, Métis and/or Inuk (Inuit), Black, racialized, a person with a disability, women and/or 2SLGBTQ+.
All qualified candidates are encouraged to apply; however, Canadians and permanent residents will be given priority.
The University of Waterloo is committed to accessibility for persons with disabilities. If you have any application, interview, or workplace accommodation requests, please contact Human Resources at hrhelp@uwaterloo.ca  or 519-888-4567, ext. 45935.