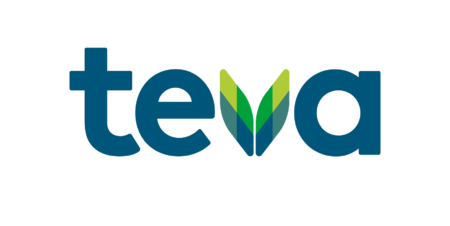 City : See posting
Category : See posting
Industry : Pharmaceutical/Healthcare
Employer : Teva Canada
Who are we?
Teva is a global pharmaceutical leader and the world's largest generic medicines producer, committed to improving health and increasing access to quality health solutions worldwide. Our employees are at the core of our success, with colleagues in over 80 countries delivering the world's largest medicine cabinet to 200 million people every day. We offer a uniquely diverse portfolio of products and solutions for patients and we've built a promising pipeline centered around our core therapeutic areas. We are continually developing patient-centric solutions and significantly growing both our generic and specialty medicines business through investment in research and development, marketing, business development and innovation. This is how we improve health and enable people to live better, healthier lives. Join us on our journey of growth!
Job Description
The Material Handler provides material handling support in accordance with the Master Packaging Order (MPO) and in compliance with EH&S policies, GMPs, and controlled procedures (SOP, EM, WI, JA, etc.) and performs required packaging operations, as required per Department/Site
Tasks and responsibilities will include but are not limited to:

Performs duties in accordance with the MPO and in compliance with EH&S policies, GMPs, and controlled procedures

Completes all GMP documentation (MPO, controlled procedures, labels, logbooks, validation documentation, etc.) and issuance of material in accordance with Data Integrity

Performs staging of materials, component loading/replenishment, removal of finished product and purging lines after job completion as per direction/schedule, ensuring uninterrupted service. Performs ERP data entry and transactions, and verifications

Ensures the safe operation, personal licensing, and cleanliness of material handling equipment (motorized/manual lift truck etc.)

Safely retrieve, move, store materials in appropriate areas of facility and proactively ensure available stock of required quantities

Conducts basic equipment setup and configuration of equipment according to controlled procedures

Notifies Supervisor when material shortages, processing issues, product quality concerns and safety incidents occur

Ensures the proper care, use and condition of tools, equipment, rooms, and GMP area

Supports and engages in OPEX activities/ initiatives (OEE, SMED, RCPS, Kaizen, 5S, etc.)

Acts as a coach and supports training of new employees

Performs packaging operations based on training qualification, as required by Department/Site
Qualifications
Required:
Minimum successful completion of High school diploma or equivalent. Preferred: Pharmaceutical Diploma or a university degree in a related science field

1 year experience in warehouse/packaging

Preferred: 1 year of experience in Pharmaceutical warehouse/packaging manufacturing

Working knowledge of Windows applications, ERP systems, licensed on manual/motorized lift trucks, as required

Demonstrated knowledge of GMPs, EH&S procedures, including OH&S Act, WHMIS

General knowledge of Pharmaceutical or comparable GMP industry
Already Working @TEVA?
If you are a current Teva employee, please apply using the internal career site available on "Employee Central". By doing so, your application will be treated with priority. You will also be able to see opportunities that are open exclusively to Teva employees. Use the following link to search and apply: Internal Career Site
The internal career site is available from your home network as well. If you have trouble accessing your EC account, please contact your local HR/IT partner.
Teva's Equal Employment Opportunity Commitment
Teva Pharmaceuticals is committed to equal opportunity in employment. It is Teva's global policy that equal employment opportunity be provided without regard to age, race, creed, color, religion, sex, disability, pregnancy, medical condition, sexual orientation, gender identity or expression, ancestry, veteran status, national or ethnic origin or any other legally recognized status entitled to protection under applicable laws.