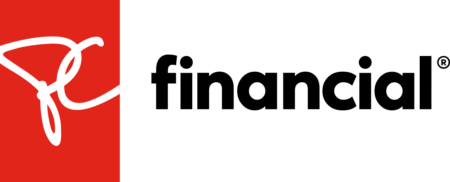 City : Toronto, Ontario
Category : Full time
Industry : Compliance
Employer : Shoppers Drug Mart®
Referred applicants should not apply directly to this role.
All referred applicants must first be submitted through Workday by a current Loblaw Colleague.
When you hire great people, great things can happen.

PC Financial offers unprecedented value to Canadians through payment products. We're a different kind of bank with a different type of team—we're collaborative and supportive and have the freedom and responsibility to thrive. Our purpose is to make the everyday simple and better for our customers, and we strive to make every dollar worth more.

Proudly serving over 3 million customers, PC Financial continues to grow by offering payment solutions and services that reward our customers every day. As a subsidiary of Loblaws Company Inc., we share the CORE values of Care, Ownership, Respect and Excellence. We are dedicated to helping Canadians Live Life Well. Join us on our journey.
Please note: this posting is to pipeline for future needs
What You'll Do:
Develop, manage, and monitor customer risk management processes & strategies which include, but not limited to, credit limit increases, pricing strategies, delinquency management, and customer level scoring support. 
Optimize opportunities and refine strategies by using quantitative analysis and test and learn approaches to monitor effectiveness.
Recommend strategy changes based on analytical findings and strong financial analysis. Champion policy or strategy recommendations to Senior Management.
Prioritize projects and ensure that deployments are implemented on time, on schedule, and within expected quality while ensuring stakeholder awareness & engagement.
Be the subject matter expert for credit systems (e.g. TSYS, TRIAD, & FICO Strategy Director) and point person from a Risk perspective on the decision areas.
Foster relationships with internal and external partners; collaborate with other business teams to ensure that Credit Risk interests are addressed in business initiatives.
Ensure compliance and audit requirements/documentations are created, maintained, and oversight abilities are continuously improving.
What You'll Need:
Post-Secondary education or equivalent experience in a quantitative field preferred (Economics, Business Administration, Statistics, Mathematics, Computer Science, or Operations Research).
Minimum of 4 years progressive experience analyzing problems, making strategic recommendations to senior management, and implementing and validating solutions.
Strong knowledge of the credit card life cycle and the P&L financial drivers
Good knowledge of credit card host systems (e.g. TSYS).
Good experience with adaptive control systems (e.g. TRIAD, FICO Strategy Director, or Experian PowerCurve, etc)
Good Proficiency with data management and reporting software (SAS, SQL, Python, or R)
Good change management experience and discipline (V, UAT, Post implementation Validation, etc)
Proficiency with Microsoft Office suite of products is required, & storytelling experience with Think-cell would be an asset.
additional experience with Decision Tree software (Angoss, or SAS) & Optimization software (FICO DO) would be an asset.
Strong curiosity, leadership, problem solving, and interpersonal and people management skills.
Ability to distill and communicate complex analytic recommendations to both technical and non-technical stakeholders, both orally and in written presentations.
Proven analytical and conceptual thinker who can adapt to a rapidly changing environment.
Results oriented. Demonstrated ability to effectively manage multiple projects and priorities simultaneously.
Come and join a winning team who demonstrates innovation, energy, creativity and vision.  We recognize the importance of a diverse workforce and we therefore encourage applications from Aboriginal Peoples, women, members of a visible minority and persons with a disability.  We thank all applicants for their interest, however, only those selected for an interview will be contacted.
PC Financial recognizes Canada's diversity as a source of national pride and strength. We have made it a priority to reflect our nation's evolving diversity in the products we sell, the people we hire, and the culture we create in our organization. Accommodation is available upon request for applicants and colleagues with disabilities.

In addition, we believe that compliance with laws is about doing the right thing.  Upholding the law is part of our Code of Conduct – it reinforces what our customers and stakeholders expect of us.