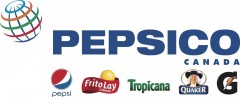 City : Cambridge
Category : Supply Chain
Industry : Food and Beverage Industry
Employer : PepsiCo Canada
Responsibilities
Maintenance Supervisor
PepsiCo Foods Canada has an opening in the Cambridge, Ontario Frito Lay plant for a Maintenance Supervisor.
As a Maintenance Supervisor you are responsible for leading your team to achieve key performance indicators during your shift. The primary roles is focused on quality performance, cost, service, and safety targets while developing your Team Members on different production lines in the plant like Grains and Potato Chips.
As a Maintenance Supervisor , your Job Responsibilities will include;
Provide functional leadership, coaching, and technical support
Lead a team of 10 to 15 hourly unionized technicians with varying levels of experience and education.
Responsible for people and team development, quality performance, cost, service and safety.
Develop individuals and the team to solve routine and complex operational issues.
Motivate the team to achieve established performance targets.
Lead the execution of daily work plans and Preventative Maintenance Program.
Conduct one to ones with technicians to ensure that expectations are being met.
Ensure compliance with company policies and procedures.
Initiate and implements continuous improvement projects.
Qualifications
As the ideal candidate, you would already have the following qualifications;
Leadership skills built from driving quality, cost, service and safety in the past
Excellent Communication skills built from working with diverse teams and people
Capable of problem solving in high stress situations from high scope and depth experiences in the past
Bachelor's degree or equivalent experience (Engineering is an asset)
Previous experience in a manufacturing or warehouse environment is preferred
Flexible work schedule – you are willing to work off shifts (afternoons and nights) and weekends
#PFCSc