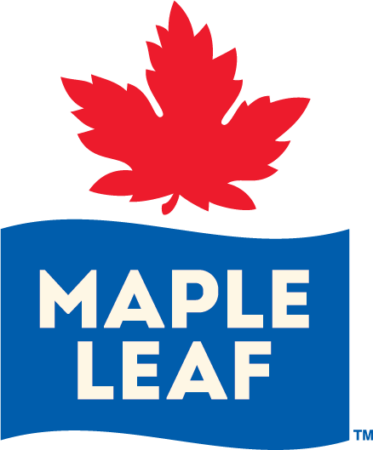 City : Wetaskiwin
Category : Other
Industry : Food/Packaging
Employer : Maple Leaf Foods
We are looking for an individual who is self-directed, motivated, and likes to be directly a part of the operation. The successful incumbent will be responsible for ensuring smooth operation of our Transfer equipment while maintaining a team-oriented environment. This individual will be the leader in a critical part of our operation and be required to troubleshoot the machine as needed.
Shift 10 hour (subject to change as needed)
Monday, Tuesday 1PM to finish
Friday, Saturday 6AM to finish
Responsibilities
Responsible for the daily health and safety of employees including backup conducting daily safety talks, incident reporting, task observations, assist in incident investigations, and act as backup Fire Warden
Create, revise, and execute daily transfer schedule
Ensure proper set-up and take-down of equipment for production start-up and shift end
Responsible for making vaccines as part of daily task
Monitor and investigate chick quality at all stages and take necessary actions with the team to address inadequacies
Ensure that policies and procedures are understood and followed as they relate to HACCP, SOP'S, BIO-Security, CFIA, Animal Welfare and Health and Safety Regulations
Demonstrate ability to be a strong team player, promote positive employee relations and coach and lead while performing as a team
Ability to enforce, monitor, demonstrate, and execute appropriate animal welfare requirements
Responsible for troubleshooting issues with machinery in the area as well as involving maintenance
Coordinate INOVO transfer and Sanitation operations throughout the shift
Collaborate with all departments to ensure production needs are met
Support changes within the company and assist in implementations of projects as needed
Ensure monitoring of inventory, counts, and purchase requests
Back Up to Sanitation & INOVO transfer when required
Other duties as assigned
Qualifications/Requirements
Proven ability to lead by example and assist in continuous improvement
Able to work varying & flexible hours until job complete
Able to achieve First-aid Certification
Able to obtain pallet truck license
Physical requirements include but are not limited to:

Standing for long periods of time, continuous walking and bending
Lifting approx. 50 pounds (overhead lifting required)

Able to work in a wet/humid environment
Able to work with minimal direct supervision in a fast paced environment
Must understand the importance of SOP'S & schedules
A high level of confidentiality and professionalism
Comfortable in Microsoft office applications
SAP experience is an asset
Strong written and communication skills
Basic electrical/mechanical is an asset
 What's in it for you?
Being involved in a team-oriented environment
Leading a critical and valuable part of the operations
Competitive benefits package after 3 months of service
Pension contributions after 1 year of service
Annual boot allowance
People-focused organization with room to grow!
If you are interested, please apply on the Maple Leaf Foods Careers site