Instructional Assistant (Ii)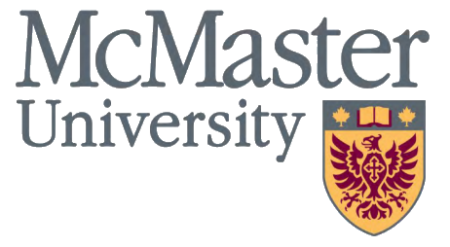 City : Hamilton
Category : Other
Industry : Education
Employer : McMaster University
Hamilton, ON

Do you have a passion for teaching in a digital space or working to facilitate hands-on activities with a bit of a technical attitude? Are you looking for an opportunity to join a team of facilitators who teach and inspire through fun? The Department of Engineering Physics at McMaster University is searching for Instructional Assistants (2) who will have a broad portfolio of tasks. These tasks include the utilization of electronic measurement equipment (multimeters, oscilloscopes, function generators, etc.) and proficiency in design and implementation of analog and digital circuits, including digital microcontrollers; programming and interfacing with microcontrollers; op-amps and transistors; p-n junctions, diodes, bipolar junction transistors, field effect transistors, DC and AC modeling, differential amplifiers, feedback and oscillators, digital circuits and multivibrators, signal processing; electric and magnetic fields, electric potential, Maxwell's equations. The incumbent will use electrical and mechanical fabrication skills to assist students and will be an important resource for students as this position will support the technical needs of several undergraduate design courses. The incumbent should also have a strong focus on health and safety and be able to take corrective actions to prevent potentially hazardous situations. Instructional Assistants will also be responsible for providing leadership to Teaching Assistants in their labs.

Engineering Physics also has teaching labs in the areas of photonics, nuclear instrumentation, fluidics, semiconductor device fabrication, as well as a final year capstone project. Over time, the successful candidate will have an opportunity to support labs one or more of these labs.

Job Summary:

Under the direction of the immediate supervisor, delegate, or course instructor, oversees the day-to-day operations of a facility, laboratory, or multiple laboratories. Responsible for providing technical and pedagogical support within a teaching laboratory environment. Assist course instructors by designing, fabricating, assembling, documenting, preparing, conducting, and demonstrating experiments.

Purpose and Key Functions: Collaborate with the course instructor to determine how the experiments will be designed to align with and reinforce the defined learning concepts. Write laboratory manuals in consultation with the lab instructor. Update and maintain detailed records of laboratory preparations, procedures, and results. In consultation with the course instructor, conduct selected literature searches connected with undergraduate education. Design, fabricate, and assemble new and review/modify existing laboratory experiments in consultation with the course instructor. Design and fabricate instrumentation required for undergraduate teaching. Oversee the day-to-day operations of a facility, laboratory, or multiple laboratories. Complete initial laboratory set-up in accordance with laboratory schedules and requirements. Calibrate and maintain scientific equipment and instruments in accordance with prescribed requirements. Participate in various promotional events on and off the university campus (open houses, high school outreach, etc.) Utilize various software packages (Multisim, microcontrollers, AutoCAD, Inventor, etc.) and established techniques to analyze data and interpret results. Create and maintain spreadsheets and databases to input, store, and retrieve information as well as update, maintain and verify inventory control of laboratory equipment, supplies, and materials. Provide formal supervision to teaching assistants to ensure lab experiments are understood and conducted accordingly. Provide technical support and assistance to students, teaching assistants, and instructors. Demonstrate and train others in experimental techniques and the safe operation of laboratory equipment. Provide basic IT support for teaching laboratories and the Department. Follow all health and safety procedures as established by the Department and University. Perform troubleshooting in the facility, laboratory, or multiple laboratories to correct issues including, but not limited to, software, equipment failure and contamination. Perform minor equipment repairs and arrange for major repairs through supervisor, delegate, lab instructor or outside contractor. Remove waste in accordance with applicable waste handling guidelines. Source pricing information, order, and set up materials, equipment, computers, and software required for the facility, laboratory or multiple laboratories. Assess the need for, and provide recommendations for, the acquisition of laboratory equipment, tools, and supplies.

Supervision:Provide direction to others in how to carry out work tasks.Ensure adherence to quality standards and procedures for short-term staff.

Requirements:Bachelor's degree or College diploma in a relevant field

Requires 3 years of relevant experience.

Additional Information:

The successful candidate will have effective communication and organization skills, including knowledge of basic computer software such as Microsoft Suite (Word, Excel, PowerPoint, Outlook, Teams, etc…)

The successful candidate will have an interest in working in a university environment to facilitate a positive student experience through hands-on experience in the undergraduate teaching labs.

The successful candidate will have opportunities to innovate and develop new laboratories to connect the course material to ongoing advances in related technologies.