Information Security Advisor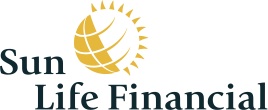 City : North York
Category : Full-time
Industry : Finance
Employer : Sun Life Financial
You are as unique as your background, experience and point of view. Here, you'll be encouraged, empowered and challenged to be your best self. You'll work with dynamic colleagues - experts in their fields - who are eager to share their knowledge with you. Your leaders will inspire and help you reach your potential and soar to new heights. Every day, you'll have new and exciting opportunities to make life brighter for our Clients - who are at the heart of everything we do. Discover how you can make a difference in the lives of individuals, families and communities around the world.
Job Description:
Reporting to the Director, Security Advisory Services, the Information Security Advisor is aligned with a Senior Security Advisor and conducts and manages the Information Security Risk Assessment (ISRA) process, reviews security contracts, conducts suppliers risk assessments, advises on secure software development practices, reviews exceptions to security directives, and reviews emerging security strategies. There is interaction with all Sun Life business groups, including Digital, Application Services, Enterprise Infrastructure, Architecture, Security Architecture, Legal, Compliance and Risk, Privacy, and external service providers and vendors.
The Information Security Advisor applies privacy and security laws and regulations and assists business units with technical risk assessment and compliance matters as they relate to Information Security. The key role in this process is to gather technical information for analysis and to make recommendations for action.
What you will do :
Provides support to Sun Life Business Groups by ensuring alignment with Information Security policies and directives with a specific focus on implementation of controls in applications and infrastructure services. Participates in Sun Life technology review boards and business groups to ensure proper technical security controls on systems and applications and processes.
Provides support to Sun Life Business Groups by suggesting ways to implement security requirements to protect Company information from intentional or accidental disclosure, modification, or destruction and improve overall Security. Performs research on issues as needed to ensure suggestions meet necessary business and regulatory requirements.
Consults broadly with the Business Groups and Enterprise Services using technical expertise to guide and influence implementation of security in wide or high-impact technology decisions and initiatives
Supports a balanced approach for security controls and support of governance practices. 
Constantly promoting and advocating that adequate levels of control mechanisms are in place to safeguard the Sun Life Business organization information.
Provides the management team with an in-depth analysis of information security trends, the status of identified risks, penetration testing and vulnerability scan results, security incidents, current work activities, and work completed by the department.  Provides preliminary recommendations to the management team on information security related risks.
Participates in the security review and assessment program in support of the Information Security strategy for Sun Life. Plans and schedules specific security assessments of systems, vulnerability identification and assessment considering executive priorities, business needs and IT resources. 
Provides support on IT security events and works with IT and business organizations within the Incident Management processes for those events by gathering information for analysis from various internal and external sources.
Tracks information security related risks and corresponding action plans with dues dates to ensure that the issues are resolved.  Work with the respective business and/or technology owner if dates are not met.  Provides reports to the management team outlining the status of information security risks within Sun Life.
What do you need to succeed :        
3+ years experience in IT Security and Application technology management and support
In depth knowledge of IT Security principles, protocols, practices and industry standards
Experience performing risk assessments of cloud (SaaS) based technologies
Experience with Amazon Web Services (AWS) is preferred
Strong understanding of existing and emerging IT Security technologies
Advanced skills in report writing and project management
Familiarity with contract wording and interpretation of security clauses
Good technology generalist with a good understanding of all aspects of technology
Must be able to work with the business groups from a non-technical business perspective and interpret technical context into common business language
University degree or college diploma in Computer Science, engineering, IT security management, risk management, or comparable professional education/training in a field relevant to IT Security management
Professional designation relating to Information Security (e.g. CISSP, CCSP, CISM, CISA) preferred
Notes/Unique requirements:
Government Reliability Security Clearance is required for this role (application upon hire includes fingerprinting, 5-year Canadian History Check etc.)
What's in it for you?
Named 2021 "Best Places to Work" by Glassdoor
Work and professional development that is united by our Purpose: to help Clients and Employees achieve lifetime financial security and live healthier lives
A friendly, collaborative and inclusive culture
Be part of our continuous improvement journey in developing the next greatest digital enterprise experience.
Competitive salary and bonus structure influenced by market range data
Pension, stock and savings programs to help build and enhance your future financial security
A common sense dress code, where you decide how you dress based on your day
The opportunity to move along a variety of career paths with amazing networking potential
Flex hours and periodic work from home options.
The Base Pay range is for the primary location for which the job is posted.  It may vary depending on the work location of the successful candidate or other factors.  In addition to Base Pay, eligible Sun Life employees participate in various incentive plans, payment under which is discretionary and subject to individual and company performance.  Certain sales focused roles have sales incentive plans based on individual or group sales results. 
Diversity and inclusion have always been at the core of our values at Sun Life. A diverse workforce with wide perspectives and creative ideas benefits our clients, the communities where we operate and all of us as colleagues. We welcome applications from qualified individuals from all backgrounds.
Persons with disabilities who need accommodation in the application process or those needing job postings in an alternative format may e-mail a request to thebrightside@sunlife.com.
At Sun Life we strive to create a flexible work environment where our employees are empowered to do their best work. Several flexible work options are available and can be discussed throughout the selection process depending on the role requirements and individual needs.
We thank all applicants for showing an interest in this position. Only those selected for an interview will be contacted.
Salary Range:
56,300/56 300 - 92,900/92 900
Job Category:
IT - Technology Services
Posting End Date: