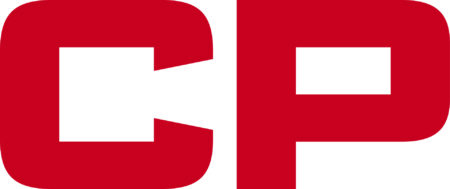 City : Montreal, QC, CA
Category : Other
Industry : Transportation
Employer : Canadian Pacific
Req ID: 95624

Department: Market Strategy & Asset Management

Job Type: Full-Time

Position Type: Union

Location: Montreal, Quebec

Country: Canada

# of Positions: 20

 Compensation Rate: $34.95 per hour

Job Available to: Internal & External
Canadian Pacific is a transcontinental railway in Canada and the United States with direct links to major ports on the west and east coasts, providing North American customers a competitive rail service with access to key markets in every corner of the globe. CP is growing with its customers, offering a suite of freight transportation services, logistics solutions and supply chain expertise. Visit cpr.ca to see the rail advantages of CP.
PURPOSE OF THE POSITION
CP is hiring fulltime Equipment Operators in order to facilitate the safe and efficient loading of domestic and international containers at the Intermodal facility in Lachine, Quebec.
Starting position includes operation of various intermodal equipment (shunt trucks etc.) at the rate of $29.661 and offers near term progression to other positions within the facility, example Utility Ground at the rate of $30.985 and Heavy Equipment Operator at the rate of $34.959.
POSITION ACCOUNTABILITIES
Operation of various terminal equipment including shunt trucks, light duty pickup trucks, fuel trucks, trailers, chassis, forklift, sweeper truck, etc

;

Hostling containers/chassis within terminal to support train loading operations;

General duties, as required, including pre-tripping of perishable intermodal containers, building electric reefer container sets on railcars, plug in reefers on ground and monitor performance;

Perform visual inspection and report on damages and defects of intermodal equipment;

Prepare railcars for proper loading of different-size containers by placement of pedestals and spacers;

Assist in securement of containers once loaded to railcar (walking on railcar platforms, locking/unlocking IBC's);

Update system as required once work is completed;

Other miscellaneous duties as/when required;

This is a safety-sensitive position within an environment of heavy equipment and constant flow of traffic.
POSITION REQUIREMENTS
Applicant must have High School or equivalent;

Possess advanced reading and writing skills, including the ability to follow advanced written instruction and/or training in skills such as driving;

Be in possession of a valid driver licenses.
WHAT CP HAS TO OFFER: 
Flexible and competitive benefits package

Competitive company pension plan

Employee Share Purchase Plan

Performance Incentive Program 

Annual Fitness Subsidy
ADDITIONAL INFORMATION: 
As an employer with national presence, the possibility does exist that the location of your position may be changed based on organizational requirements.
Medical Requirements:
Operating safely is a core foundation of CP. Our commitment is to protect our people, customers, communities in which we operate the environment and our assets. We are also committed to a healthy and safe workplace. CP's Alcohol and Drug Policy and Procedures ("Policy and Procedures") support these commitments.   All new hires for a safety sensitive position will be required to complete a pre-employment medical that includes a physical, vision, hearing, alcohol and drug audit assessment. Pre-employment qualification drug test(s) are also required.
Background Investigation:
The successful candidate will need to successfully complete the following clearances:    
Criminal history check

Reference check
 
DESCRIPTION DU POSTE  
Le CP embauche des opérateurs d'équipement à temps plein afin de faciliter le chargement sûr et efficace des conteneurs nationaux et internationaux à l'intermodale de Lachine, en Quebec. Le poste de départ comprend l'exploitation de divers équipements intermodaux (camions de manœuvre, etc.) au tarif de 29.661 $ et offre une progression à court terme vers d'autres postes au sein de l'établissement, par exemple Utility Ground au tarif de 30.985 $ et Opérateur d'équipement lourd au tarif de 34.959 $.
RESPONSABILITÉS DU POSTE 
•    Exploitation de divers équipements terminaux, y compris des camions de manœuvre, des camionnettes légères, des camions citernes, des remorques, des châssis, des chariots élévateurs, des balayeuses, etc. 
•    Hébergement de conteneurs/châssis dans le terminal pour soutenir les opérations de chargement des trains 
•    Tâches générales, au besoin, y compris le pré-déclenchement des conteneurs intermodaux périssables, la construction d'ensembles de conteneurs frigorifiques électriques sur les wagons, le branchement des frigorifiques au sol et la surveillance des performances. 
•    Effectuer une inspection visuelle et signaler les dommages et défauts de l'équipement intermodal. 
•    Préparer les wagons pour le chargement approprié de conteneurs de différentes tailles en plaçant des socles et des entretoises.
•    Aider à la sécurisation des conteneurs une fois chargés sur les wagons (marcher sur les plates-formes des wagons, verrouiller/déverrouiller les IBC). 
•    Mettre à jour le système au besoin une fois les travaux terminés. 
•    Autres tâches diverses au besoin. 
•    Il s'agit d'un poste essentiel à la sécurité dans un environnement d'équipement lourd et de circulation constante.

EXIGENCES DU POSTE 
•    Le candidat doit avoir un diplôme d'études secondaires ou équivalent; 
•    Posséder des compétences avancées en lecture et en écriture, y compris la capacité de suivre des instructions écrites avancées et/ou une formation dans des domaines tels que la conduite ; 
•    Être en possession d'un permis de conduire valide.

CE QUE CP A À OFFRIR : 
•    Ensemble d'avantages flexibles et compétitifs 
•    Régime de retraite d'entreprise concurrentiel 
•    Régime d'achat d'actions pour les employés 
•    Programme d'incitation au rendement 
•    Subvention annuelle de remise en forme

INFORMATIONS COMPLÉMENTAIRES: 
En tant qu'employeur ayant une présence nationale, il est possible que le lieu de votre poste soit modifié en fonction des exigences organisationnelles.   
Exigences médicales : 
L'exploitation sécuritaire est un fondement essentiel du CP. Notre engagement est de protéger nos employés, nos clients, les communautés dans lesquelles nous opérons, l'environnement et nos actifs. Nous nous engageons également à offrir un lieu de travail sain et sécuritaire. La politique et les procédures du CP en matière d'alcool et de drogues (« Politique et procédures ») appuient ces engagements. Toutes les nouvelles recrues pour un poste sensible à la sécurité devront passer un examen médical préalable à l'emploi qui comprend une évaluation physique, visuelle, auditive, alcoolique et toxicologique. Des tests de dépistage de drogue préalables à l'emploi sont également requis.   
Enquête de fond:
 Le candidat retenu devra réussir les autorisations suivantes : 
•    Vérification des antécédents criminels 
•    Vérification des références 
•    Vérification de l'éducation