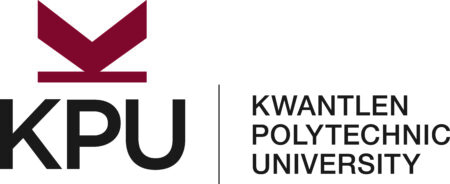 City : Surrey, BC
Category : 4531-Business Performance & Advisory Svc
Industry : Education
Employer : Kwantlen Polytechnic University - KPU
Kwantlen Polytechnic University
KPU offers all learners opportunities to achieve success in a diverse range of programs that blend theory and practice, critical understanding, and social and ethical awareness necessary for good citizenship and rewarding careers.  KPU strives to implement initiatives that will attract, support, engage, and retain KPU's people and create an environment where all employees see themselves as contributing to student learning.

ORGANIZATIONAL STRUCTURE
This role reports functionally to the Audit Committee of the Board of Governors and administratively to the Chief Financial Officer ("CFO"). Reporting directly to this position is the Manager, Internal Audit and indirectly one senior and two internal auditors. Internal Audit is responsible for assisting the Audit Committee of the Board of Governors in fulfilling its oversight responsibilities relating to governance, risk management and control processes.
PRIMARY FUNCTION
The Director, Internal Audit is the Chief Internal Auditor for the University and provides the Board of Governors and the Office of the Chief Financial Officer, objective assurance audit services through the delivery of comprehensive, risk-based Internal Audit Plans.
The Director, Internal Audit provides leadership and administration of all activities related to the Internal Audit department. In this capacity, the Director, Internal Audit recommends to the Audit Committee a broad, comprehensive, risk-based Internal Audit Plan ("IAP"). The IAP will consider the effectiveness, efficiency, and accountability of the University's operational policies, governance, risk management, control processes and procedures, and practices, as well as the University's compliance with such policies, processes, procedures and practices. The Director, Internal Audit is responsible for the implementation of the approved IAP, and will monitor and report on the progress of its implementation to the Audit Committee.
Under the leadership of the Director, Internal Audit, the scope of work for the Internal Audit department includes the entire KPU operation under the portfolios of the President and Vice Presidents. With expertise in risk assessment, internal control design, implementation, monitoring, and program/systems performance evaluation, the Internal Audit department provides a knowledgeable and critical review of the administrative activities of the University.
This is a new position and the incoming Director, Internal Audit will be expected to build the division from the ground up while fulfilling their obligation to the Board of Governors.
EDUCATION AND EXPERIENCE:
Minimum 10 years of finance experience and at least five years of management experience in an internal or external audit environment.
University degree is required.
Experience in the post-secondary sector and management in a unionized environment are considered assets.
Completion of a professional designation is required (e.g. CIA, CPA, CA, CMA and CGA), and in good standing.
Certification as a Certified Fraud Examiner (CFE) is considered an asset.
Or an equivalent combination of education, training and experience.
QUALIFICATIONS:
Excellent communication skills both written and verbal.
Previous experience working with administrative and governance related boards and committees, including Audit and Finance committees (or equivalent) preferred.
Extensive experience with audit practices and standards, risk-based audit planning, governance and compliance when executing an internal audit plan, preferably in the public sector.
Ability to execute strategic and tactical vision, maintain confidentiality and demonstrate excellent conflict resolution management.
Demonstrate ability to manage and maintain internal and external collaborative working relationships and recognize the interests of diverse groups to facilitate excellent service.
Strong leadership, project management, organizational and prioritization skills, including senior management experience managing multiple projects and deliverables.
Excellent relationship skills, including ability to effectively work as part of a senior management team.
Ability to travel between campuses is required
click here for a more detailed job description
Other information
Intercampus travel is required, possession of a valid driver's license and access to a vehicle is preferred however we do have on campus shuttles
Why Join KPU?
Recognized as one of B.C.'s Top Employers  
KPU is committed to actively fostering an equitable and inclusive working environment
Competitive compensation  
Hybrid environment, flexible work around core hours
Defined Benefit Pension Plan - College
Extended Medical, Dental, Healthcare Spending Account, Sick Leave, Long Term Disability, Life Insurance, Optional Life Insurance, Accidental Death and Dismemberment, Emergency Travel Assistance, Employee and Family Assistance Program, Teledoc
Professional Development Days: up to 10 days paid per year
Maternity and parental leave top-up
Generous vacation package
Campus work environment, cafeteria, outdoor sitting areas and nearby walking trails
Campus athletic and fitness centers with a variety of instructor-led classes
Tuition waiver program – eligible to waive tuition costs of courses at KPU equivalent to 3 credits per semester
Inhouse training and development
Networking and social events such as KPU Day, Holiday Social etc.
Intercampus shuttle
Access to automotive, horticulture, brewery and other programs' services
Clubs: Jeopardy, Toastmasters, E-sports, Ted Talks etc.
Library and Bookstore (discounts)    
 Note to Applicants:
Kwantlen Polytechnic University welcomes and encourages applications from equity deserving groups and diverse experiences including, but not limited to, Indigenous people, racialized people, people with disabilities, and members of the 2S/LGBTQIA+ community.
If there are any barriers that you are experiencing or an accommodation that we can provide to support you through the application process, please reach out to us at humanresources@kpu.ca.
All qualified candidates are encouraged to apply; however, Canadians and permanent residents will be given priority.
We thank all applicants for their interest in employment with KPU. Only those selected for an interview will be contacted. 
Kwantlen Polytechnic University is committed to protecting the safety and welfare of employees, students, and the general public, and upholding the reputation and integrity of the University. For this reason, final applicants will be asked to undergo a background check.