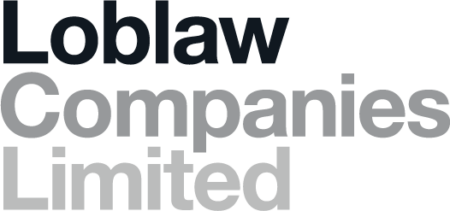 City : Brampton, Ontario
Category : Full time
Industry : Real Estate
Employer : Shoppers Drug Mart®
Referred applicants should not apply directly to this role.
All referred applicants must first be submitted through Workday by a current Loblaw Colleague.
Come make your difference in communities across Canada, where authenticity, trust and making connections is valued – as we shape the future of Canadian retail, together. Our unique position as one of the country's largest employers, coupled with our commitment to positively impact the lives of all Canadians, provides our colleagues a range of opportunities and experiences to help Canadians Live Life Well®.

At Loblaw Companies Limited, we succeed through collaboration and commitment and set a high bar for ourselves and those around us. Whether you are just starting your career, re-entering the workforce, or looking for a new job, this is where you belong. 
Real Estate Analyst Loblaw
Overview:
Come join our dynamic Real Estate team at Loblaw Companies Head Office (1 Presidents Choice Circle) where everyday there are new opportunities and learning challenges that lie ahead! The incumbent will report to the Senior Director, Real Estate, and will be responsible for negotiating, leasing, and managing the National Ancillary Real Estate portfolio. Coast to Coast, this Portfolio bolsters over 150 properties that will involve working with national retailers, leasing vacant spaces, and optimizing our real estate portfolio.   
Duties:
Responsible for maintaining, reviewing, and executing the national ancillary portfolio which includes over 150 locations
As the Ancillary portfolio lead, your mission is to develop relationships within the real estate community that will include Landlords, Developers, Retailers, and Investors!
Your skills to negotiate will enable you to execute real estate deals including: sale agreements, leases, lease renewals, lease terminations, and amending agreements
Using your financial aptitude develop economic proformas to validate new leasing opportunities!
Working with external consultants and brokerages to create exciting marketing blitz materials to attract future retail tenants to our sites
Your excellent communication skills will aid you in liaising with operators, landlords, and internal real estate teams to resolve site related issues such as maintenance/repair problems, tenant issues, and construction related matters!
Travel coast to coast visiting our dynamic sites to better understand the market potential for leasing.
Skills and Experience:
Post secondary education equivalent to a university degree in Real Estate, Urban Planning, Geography, Finance, Business, or related field.
Greater than 1 year of Real Estate related experience preferred
Leading edge skills in PowerPoint and Excel with ability to create executive level presentation decks that describe the real estate project, including developing a variety of charts and economic proformas.
A

b

le

t

o work with

d

i

ve

r

s

e

p

e

r

s

o

n

ali

t

i

e

s

an

d

s

t

y

l

e

s

. Co

m

m

un

icates

w

ith cl

a

rit

y both written & verbal

, in

o

n

e

o

n o

n

e

o

r g

r

o

u

p s

i

t

u

a

t

io

n

s

, o

ve

r t

h

e

ph

o

n

e

or through email.
Strategic problem solver with the ability to make supportable decisions
Sound knowledge of financial data, lease documents and retail market trends
 
Why now?
We are increasing our focus on leveraging our unique insights with smart change. You will be directly contributing to this initiative by looking at our vacant properties as an opportunity to grow the company's performance.
Success in this role is bringing forward opportunities, develops your negotiation skills and knowledge of the Real Estate landscape.
Loblaw recognizes Canada's diversity as a source of national pride and strength. We have made it a priority to reflect our nation's evolving diversity in the products we sell, the people we hire, and the culture we create in our organization. Accommodation is available upon request for applicants and colleagues with disabilities.
In addition, we believe that compliance with laws is about doing the right thing.  Upholding the law is part of our Code of Conduct – it reinforces what our customers and stakeholders expect of us.
Our commitment to Sustainability and Social Impact is an essential part of the way we do business, and we focus our attention on areas where we can have the greatest impact. Our approach to sustainability and social impact is based on three pillars – Environment, Sourcing and Community – and we are constantly looking for ways to demonstrate leadership in these important areas. Our CORE Values – Care, Ownership, Respect and Excellence – guide all our decision-making and come to life through our Blue Culture. We offer our colleagues progressive careers, comprehensive training, flexibility, and other competitive benefits – these are some of the many reasons why we are one of Canada's Top Employers, Canada's Best Diversity Employers, Canada's Greenest Employers & Canada's Top Employers for Young People.
If you are unsure whether your experience matches every requirement above, we encourage you to apply anyway. We are looking for varied perspectives which include diverse experiences that we can add to our team.

We have a long-standing focus on diversity, equity and inclusion because we know it will make our company a better place to work and shop. We are committed to creating accessible environments for our colleagues, candidates and customers. Requests for accommodation due to a disability (which may be visible or invisible, temporary or permanent) can be made at any stage of application and employment. We encourage candidates to make their accommodation needs known so that we can provide equitable opportunities.  
 
Please Note:
Candidates who are 18 years or older are required to complete a criminal background check. Details will be provided through the application process.