Student Assistant, KPU International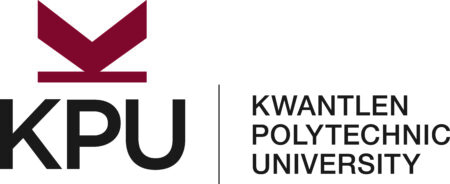 Ville : Surrey, BC
Catégorie : 6012-Office of Global Engagement
Industrie : Education
Employeur : Kwantlen Polytechnic University - KPU
THIS POSITION IS OPEN TO KPU STUDENTS ONLY. PLEASE INCLUDE YOUR KPU STUDENT ID NUMBER IN YOUR APPLICATION.
 
Preference will be given to KPU students (domestic or international) who are/will be enrolled in full-time studies of 9 credits or more for the Spring and Summer 2023 semesters.
Documents required: Resume, Cover Letter (optional), 2 professional and/or academic references (at least one from a KPU Instructor).
SUMMARY:  
Under the guidance and supervision of the Manager of Global Engagement, the Student
Assistant will work collaboratively with the various divisions within KPU international to
support a variety of initiatives. Student Assistants are expected to have adequate
knowledge and information about the services related to international students and must
have good communication skills and the ability to work with a variety of people and
meet deadlines.
PRINCIPAL DUTIES:
Provide a supportive and welcoming atmosphere to visitors, students, and
guests at the International office;
Assist the facilitation of drop-in sessions online and/or offline when needed;
Attend and assist International Student Life Coordinators with student orientation;
Support International Student Life Coordinators with setup and coordination of
events;
Support International Education Advisors with setup and coordination of
workshops;
Assist with small scale projects for a variety of divisions within KPU
International;
Guide students to appropriate support services throughout campus;
Prepare materials for recruitment visits and various educational fairs;
Promote on & off campus events around KPU campuses;
Coordinate website posts and updates for the department;
General office duties including photocopying, entering data, and filing documents;
Organize department supplies and forms, maintain inventories, shelve and count
materials sent to the department.
Completing other duties as assigned;
REQUIREMENTS:
Must be enrolled in a certificate, diploma, or degree at KPU;
Demonstrated interest in international studies, education, and/or student life
services;
Must demonstrate a positive attitude, flexibility, and be a team player;
Must be self-motivated and take initiative to help others;
Demonstrated creativity and research experience;
Demonstrated strong organizational skills, including punctuality, reliability, and
good time management;
Strong and professional communication skills, both verbal and written;
Ability to establish and maintain an effective working relationship with staff
and students;
Must have adequate knowledge of the services and resources available to KPU
students;
Working knowledge of Microsoft Office Suite, Adobe Acrobat, and photo and
video editing software is an asset;
Experience with social media platforms would be an asset;
Proficiency in spoken and written English language; proficiency in a second
language is an asset;
Ability to commute between the Richmond and Surrey campuses when required

Does this role sound like it was made for you, yet you don't check every box?
We at KPU understand that experiences and qualifications may look differently for everyone and, if this job description is of interest to you, we encourage you to apply.
Note to Applicants:
Kwantlen Polytechnic University welcomes and encourages applications from equity deserving groups and diverse experiences including, but not limited to, Indigenous people, racialized people, people with disabilities, and members of the 2S/LGBTQIA+ community.
If there are any barriers that you are experiencing or an accommodation that we can provide to support you through the application process, please reach out to us at humanresources@kpu.ca.
All qualified candidates are encouraged to apply; however, Canadians and permanent residents will be given priority.
We thank all applicants for their interest in employment with KPU. Only those selected for an interview will be contacted. 
Kwantlen Polytechnic University is committed to protecting the safety and welfare of employees, students, and the general public, and upholding the reputation and integrity of the University. For this reason, final applicants will be asked to undergo a background check.