Customer Service Representative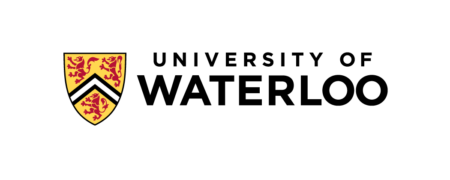 Ville : Waterloo, ON
Catégorie : Temporary
Industrie : Education
Employeur : University of Waterloo
Overview:
The Customer Service Representative reports to the Manager of Parking Services, and provides exceptional front-line service to our diverse University of Waterloo population along with extensive operations support such as financial processing, parking coordination, special event support, managing departmental social media platforms, and resolving problems/disagreements related to contravention of the UW Traffic & Parking Regulations. 
The University of Waterloo comprises of over 8.3M gsf of space supporting over forty thousand students in undergraduate and graduate programs, prestigious cutting-edge research, residences, and wide range of support services. All these activities are supported by a complex transportation infrastructure including over six thousand parking spaces. 
Responsibilities will align with the Plant Operations goal of contributing towards providing a safe and accessible, invitingly clean and comfortable, functionally-enriched and well-maintained campus environment through service excellence.
Term: 6 Months 
Responsibilities:
Front-line Service Delivery 
Represents Parking Services as the first in-person point of contact for parking inquires.
Supports UW by addressing UW inquiries and answering questions from faculty, student and staff office walk-ins.
Answers multiple incoming calls from faculty, staff, departments and off campus visitors regarding are variety of inquires (i.e. tickets, account updates, vehicle information, permit types etc.)
Assesses eligibility of requested services, verifies submitted supporting documentation, and responds in timely, accurate, & professional manner.
Communicates clearly and with high level of diplomacy both favorable & unfavorable decisions while adhering to UW Parking processes.
Resolves problems independently or escalates to management issues that are unique/potentially serious/or aggravated in nature.
Parking Enforcement
Communicates (verbally and in writing) with faculty, staff, and students in all matters of parking infraction resolution: reviews process for ticket payments, explains next steps for vehicle retrieval, etc. 
Places holds on student accounts that exceed UW threshold amount.
Arranges towing services for vehicles illegally parked on campus.
Coordinates release of towed vehicles.
Coordinates all aspects of monthly meetings with the Appeal Committee.
Attends meetings, take accurate minutes, and promptly follows up on decisions made by the Appeals Committee.
Uses and maintains confidential information related all areas of parking operation.
Operational Support 
Responsible for opening and closing the office ensuring the operation is clean, organized and remains secure. 
Ensure that log of overnight parking/special requests and tow log are collected, delivered, and up to date each day from the Special Constables office.
Process all new parking application for all faculty, staff, students, and visitors through dedicated software in a timely manner and high degree accuracy.
Issues and provides permits to staff, student, visitors, and contractors on a daily, termly, and yearly basis.
Runs reports through specialized parking software to gather data to verify permit related information to support issuance of tickets or permits.
Responds to radio calls from parking enforcement, UW special constables, and Plant Operations management in regards to parking infractions, gate issues, unexpected events, blocked access.
Prints and distribute parking vouchers for gated locations for either reserved parking or large event parking. 
Manages daily use of departmental/faculty parking spaces: issues vouchers, provides detailed instructions on location, assigns code access, etc. 
Supports staff with requests for accessible parking and works closely with Plant Operations Management and Accessibility Office in supporting client needs.
Answer frequent gate calls to assist with entry, exit, or prepares for processing payments through dedicated software.
Prepares, obtains approvals, and sends out correspondence to staff, faculty and students regarding parking lot updates, construction, closures, convocation relocations and waitlist releases. 
Maintains parking and financial documentation as required by UW policy and CRA regulations. 
Assists with scheduling and coordination of UW wide events.
Liaises with campus clients to support booking of parking lots, providing permits, collecting fees, and processing payments.
Supports Parking Enforcement Officers and Special Constable Services during special events, parking lot closures, or permit changes. 
Provides feedback to management in regards to parking service improvements.
Provides assistance to Parking Enforcement & campus community with troubleshooting various parking systems: transponder operation, credit card billing, and gates operation, etc.
Coordinates creation and installation of parking related signage for general operation as well as special events.
Performs other duties as assigned.
Coordination of Department Events 
Assists with the coordination of departmental meetings, organization of team building & training events, and providing support for external visits.
Manages department email and calendar (responding to inquiries, forwarding to the appropriate departments and staff, and making sure the shared calendar is up to date).
Ensures all incoming and outgoing mail is handled in a confidential manner and notifies staff of packages received.
Responsible for ordering and maintenance of adequate inventory of a wide variety of departmental supplies (business card, payroll forms, campus maps, signage, permits, ticket rolls, etc.).
Provides administrative support to the Manager as required.
Financial Support
Provides front-line counter services and wide range of parking related payments/refunds. 
Balances supervisor's float and front-line registers on daily basis.
Processes parking payroll deductions and student billing promptly, professionally, and with courtesy.
Responsible for counting cash payments collected weekly from pay machines.
Ensures that parking requests (billable services) are clearly documented and submitted to the financial coordinator for processing. 
Creates and maintains user-friendly process documentation for cash office duties.  
Responsible for balancing, reporting, and uploading cash/credit reports accurately and in a timely manner.
Reconciles front office cash and credit card transactions, internet sales and prepares bank deposits
Runs daily, weekly, and monthly reports through ZMS, Moneris, and Aims software to collect and maintain spreadsheets to monitor financial data. 
Works closely with departmental finance coordinator to ensure that all processes are followed.
Collects and sends all required documents to finance for year end.
Qualifications:
Post-secondary education (business, finance, communication) or equivalent education and experience.
Minimum of 2 years of experience providing administrative and front facing service preferably in a large and complex organization.
A proven ability to multi-task and provide exceptional front-line service in a fast-paced environment.
Demonstrated ability to deal with people experiencing anger, frustration, and stress.
Excellent customer service skills including strong sense of diplomacy and confidentiality.
Strong communication skills both verbally and written.
Strong problem-solving skills and independent self-starter approach to assignments & issue resolution.
Ability to manage information/situation quickly to accurately with diplomacy respond in high stress customer service environment.
Strong attention to detail and high level of accuracy performing financial related tasks
Understanding of basic accounting principles
Strong attention to detail and the ability to remain calm and organized during busy, changing, or challenging times
The ability to work closely within a team environment, as well as independently with minimum supervision
Proficient in MS Office.
Equity Statement:
The University of Waterloo acknowledges that much of our work takes place on the traditional territory of the Neutral, Anishinaabeg and Haudenosaunee peoples. Our main campus is situated on the Haldimand Tract, the land granted to the Six Nations that includes six miles on each side of the Grand River. Our active work toward reconciliation takes place across our campuses through research, learning, teaching, and community building, and is co-ordinated within our Office of Indigenous Relations.
The University values the diverse and intersectional identities of its students, faculty, and staff. The University regards equity and diversity as an integral part of academic excellence and is committed to accessibility for all employees. The University of Waterloo seeks applicants who embrace our values of equity, anti-racism and inclusion.  As such, we encourage applications from candidates who have been historically disadvantaged and marginalized, including applicants who identify as First Nations, Métis and/or Inuk (Inuit), Black, racialized, a person with a disability, women and/or 2SLGBTQ+.
All qualified candidates are encouraged to apply; however, Canadians and permanent residents will be given priority.
The University of Waterloo is committed to accessibility for persons with disabilities. If you have any application, interview, or workplace accommodation requests, please contact Human Resources at hrhelp@uwaterloo.ca  or 519-888-4567, ext. 45935.