Administrative Assistant (Iii)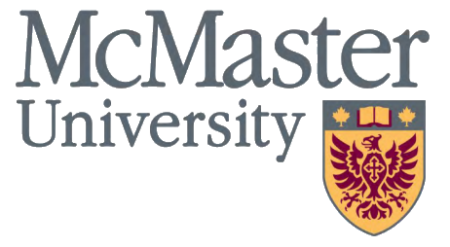 Ville : Hamilton
Catégorie : Other
Industrie : Education
Employeur : McMaster University
Hamilton, ON

General Description:

Oversee the day-to-day administrative operations of a department. Establishes priorities and schedules of projects. Participates in the development and implementation of projects, work methods and procedures and recommends procedural changes to improve unit efficiency, including recommendations on staffing requirements. Responsible for providing direction to others in how to carry out work tasks.

Representative Duties & Responsibilities:

• Participate in the development and implementation of projects, work methods and procedures. Recommend procedural changes to improve unit efficiency, including recommendations on staff requirements.• Follow up on and ensure appropriate implementation of decisions made by supervisor.• Resolve complex problems within area of responsibility, consult relevant documentation, and liaise with appropriate resource persons to obtain and provide information on a variety of diverse and complex administrative issues.• Collect, analyze, assess, and summarize information relevant to the decision making process and develop recommendations for final approval and implementation.• Develop estimates of time and resources for various activities and events.• Contribute to the development of budgets for review and approval.• Implement and maintain budgets. Create financial projections and make adjustments to budgets throughout the fiscal year.• Exercise appropriate controls, monitor, and reconcile accounts.• Establish priorities for general office operations.• Plan and coordinate a variety of events and activities such as conferences, seminars, and workshops.• Answer complex inquiries via telephone, email, and in person that are specific in nature and require a specialized knowledge of policies and procedures.• Utilize discretion and judgment to screen visitors and telephone calls, and notify appropriate personnel.• Complete financial forms such as travel expense reports, electronic cheque requisitions, purchase orders and journal entries.• Write a variety of documents such as correspondence, procedure manuals, reports, and minutes.• Conduct database, literature, and web searches to find references and articles used for a variety of documents, reports, and publications.• Provide policy and procedure information to others.• Gather and compile the paperwork required to facilitate hiring and payment processes.• Collect, verify, and input data into a variety of spreadsheets and databases.

• Coordinate the calendar of supervisor and others and resolve scheduling conflicts.• Write a variety of formal notes and records such as meeting minutes.• Update and maintain information on websites and social networks.• Format, word process, edit, and proofread a variety of documents and materials.• Apply standard mathematical skills such as calculations, formulas, and equations to perform a variety of calculations.• Monitor and order office supplies.• Source and obtain pricing information for office supplies and equipment.• Set up and maintain filing systems, both electronic and hard copy.

• Classify, sort, and file correspondence, records, and other documents.• Update and maintain confidential files and records.• Handle sensitive material in accordance with established policies.• Assemble, copy, collate, and disseminate a variety of documents and materials.• Open and distribute incoming mail and faxes.• Prepare outgoing mail, faxes, and courier shipments.