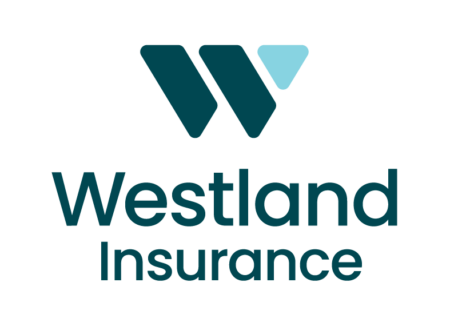 Westland Insurance Group is one of the largest and fastest-growing independent insurance brokers in Canada. Trading over $3 billion of premium, Westland is expanding coast to coast. Westland's brokers provide expertise and advisory-based services across commercial, personal, employee benefits, farm, and specialty insurance segments. Since its founding in 1980, Westland has been committed to supporting its employees, clients, industry partners, and local communities.
For more information, please visit westlandinsurance.ca or follow us on LinkedIn.
Commitment to Diversity
At Westland, we believe that supporting people and respecting them for the voice they add to the conversation is paramount. We're committed to being a leader across all industries in building a diverse, equitable, and inclusive organization. We're dedicated to identifying and removing barriers so everyone can grow their potential and take action to create a culture where all people belong.
Westland's diversity, equity, and inclusion (DEI) program is called Amplify Belonging and we have a diverse network of employees from across the organization who inform our work in this area through a Diversity Council. Employees on this council have a voice to influence change at Westland in all areas, including community initiatives, employee education, and general people practices. In 2022, Westland won the 5-Star Diversity, Equity, and inclusion award from Insurance Business Magazine.
We support and encourage Employee Resource Groups, each of which have a Westland Executive as a sponsor.
We support and/or partner with many equity deserving groups and organizations. See below for examples.
How Westland supports the 2SLGBTQIA+ community:
In 2022, Westland sponsored the Queer History Panel at the Vancouver Pride Festival and marched in the parade, in addition to supporting Pride celebrations across Canada.
Gender Affirming financial support included in our benefits plan
Fertility Treatment financial support included in our benefits plan
Pronoun sharing
Vision for the Future
At Westland, we're striving to be Canada's favourite insurance broker. To us, this includes being a leader in DEI across all industries and in all communities. Our commitment to building a diverse, equitable and inclusive organization starts with ensuring our employees have a safe space to be their authentic selves, can engage in meaningful conversations, and have fulfilling careers. Here's what some of the members of our Pride ERG had to say about why they're excited to partner with Westland to achieve our business goals and support our 2SLGBTQIA+ employees, clients, and community members:
"I'm excited to be part of the Pride ERG because as part of the 2SLGBTQIA+ community, I haven't always felt free to express myself. Visibility is the key to creating safe, inclusive spaces, and Westland is taking a great step forward by giving us an opportunity to share our voices with support of an ally from the Executive Team" - Westland Branch Manager
"I'm very excited to be part of the Pride ERG. Growing up in a small town, it was difficult to be myself especially in a workplace environment. It took me a long time to feel comfortable in my own skin. I'm part of this ERG to help members of the 2SLGBTQIA+ community feel more comfortable to be themselves at Westland (and everyday life) and know there is a group to support them. Let's be loud and proud!" - Dillon Rouillard, Insurance Advisor
"I'm part of the Pride ERG because I want others to feel as supported as I have at Westland, and to feel as comfortable at the company as I do! At Westland, I'm given ample fair and equal opportunities for growth, and I want others to have those opportunities too." - Reginald Bennett, Branch Manager
Diversity, equity, and inclusion are at the heart of everything we do at Westland. Building a successful business for the future includes hiring a workforce that's as diverse as our communities – and we're committed to providing support and resources to foster a place of belonging. Join Westland and work for a company that values you for who you are and for the opportunity to make a difference in the lives of your clients and communities.