Combination Technician, Telebec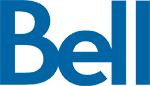 Ville : Shawville, Quebec
Catégorie : Technicians
Industrie : Telecommunications
Employeur : Bell
Req Id: 379652 
At Bell, we do more than build world-class networks, develop innovative services and create original multiplatform media content – we advance how Canadians connect with each other and the world.
If you're ready to bring game-changing ideas to life and join a community that values, professional growth and employee wellness, we want you on the Bell team. 
 
Bell's Field Services team is proud to be the face of the Bell brand, performing the best installation and repair services and maintaining Bell's network for our residential and business customers.
Job Title: Combination Technician, Telebec, Teamster Technician
Job location: 150 Av Victoria, Shawville, QC
Job status: Regular - Full Time
Job summary:
The technician is responsible for the installation and repair, maintenance and upgrades of customer telephony equipment both in the residential and business markets. He must be able to efficiently install, interconnect, maintain and remove these types of equipment with little supervision for data circuits, transmission networks and all other business and residential products such as telephone systems, voice mail and others. He will also, as required, perform work in priority of the task (I&R residential and business, Data) that will be determined by the control center according to business needs. He must always properly represent the company in front of clients; perform his tasks safely with accuracy, efficiency and curtesy. He must also have good planning and organization skills, be a team player and finally, be multi-skilled.
Job Duties & Accountabilities:
Install, move, remove, repair, replace, modify and maintain data and voice transmission equipment while respecting standards, work methods and procedures

Organize his daily load, take note of tasks, establish a schedule, communicate with client prior to work and, on occasion, provide cost estimates for future business work

Repair copper or optical fiber troubles with appropriate tools and test sets

Familiarize clients with the operation of their telephony equipment during installations and promote product and service

Perform testing of circuits with appropriate test equipment and ensure the completion of preventative maintenance

Complete cabling, connections and terminations necessary for proper equipment operation in own area of coverage

Create, modify, move or remove programming on telephony or network equipment including upgrades

Communicate with specialized personnel in order to resolve problems as required or to obtain further information

Manipulate, transport, adjust and utilize tools and equipment appropriately as well as maintain a safe work environment including the proper use of company vehicles and the maintaining of inventories

Complete data, special services and network orders

Fill-out different forms and revise different reports relating to his work

Availability to respond to customer emergencies and urgent requests

Availability at all time (overtime) and to travel throughout the area, including James Bay
Essential qualifications/competencies:
College diploma in electronics or telecommunications, or equivalent work experience. A minimum of a high school diploma is required for candidates outside of the Teamsters Technicians Québec bargaining

Hold a valid driver's license - Class 5

High Manuel Dexterity, able to work with variety of hand tools

Ability to lift and carry heavy weight (i.e. 80 lbs) as a ladder

Ability to work aloft in poles and ladders and also in confined spaces

Capable of working with spur

Capable of differentiating colored wires (color code)

As required to meet customer's needs, agree to undergo a background security clearance

Knowledge of programming principles

Knowledge of high speed data transmission

Knowledge of computer tools
Candidate profile / Behavior:
Strong analytical and research in technical and IT framework

Ability to deal and communicate with customers

Represent the company appropriately to customers

Planning and organizing high

Perform the work safely with accuracy , speed and courtesy

High team spirit

Sense of urgency and high capacity to meet the workload when necessary

Degree of autonomy and initiative high
Working conditions:
The candidate must be able to work outdoors in various weather conditions and may be called upon to work variable schedules according to business needs (assignments prepared by Company with due consideration to seniority), to participate in a standby program and to work overtime as needed.
The successful candidate must have physical capacity to safely execute all function/aspect of the job and meet all safety requirements associate with equipments that he will use during his work.
#indeed2022
#EmployeeReferralProgram
Bilingualism is an asset (English and French); adequate knowledge of French is required for positions in Quebec. 
Additional Information:
Position Type: Union 
Job Status: Regular - Full Time 
Job Location: Canada : Quebec : Shawville 
Flexible work profile: Full-time in office (meaning that you will be required to perform your work on-site)
Application Deadline: 11/10/2022 
Please apply directly online to be considered for this role.  Applications through email will not be accepted.
At Bell, we don't just accept difference - we celebrate it. We're committed to fostering an inclusive, equitable, and accessible workplace where every team member feels valued, respected, and supported, and has the opportunity to reach their full potential. We welcome and encourage applications from people with disabilities.
Accommodations are available on request for candidates taking part in all aspects of the selection process. For a confidential inquiry, simply email your recruiter directly or recruitment@bell.ca to make arrangements. If you have questions regarding accessible employment at Bell please email our Diversity & Inclusion Team at inclusion@bell.ca.
Created: Canada, QC, Shawville
Bell, one of Canada's Top 100 Employers.