Senior Design & Reliability Engineering Manager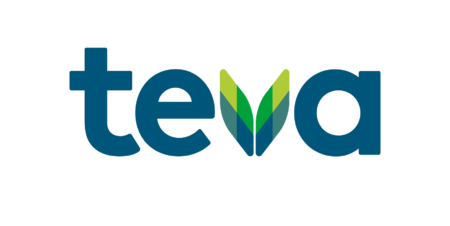 Ville : See posting
Catégorie : See posting
Industrie : Pharmaceutical/Healthcare
Employeur : Teva Canada
Who we are?
Together, we're on a mission to make good health more affordable and accessible, to help millions around the world enjoy healthier lives. It's a mission that bonds our people across nearly 60 countries and a rich, diverse variety of nationalities and backgrounds. Working here means working with the world's leading manufacturer of generic medicines, and the proud producer of many of the products on the World Health Organization's Essential Medicines List. Today, at least 200 million people around the world take one of our medicines every single day. An amazing number, but we're always looking for new ways to continue making a difference, and new people to make a difference with.
The opportunity
We are currently seeking a Senior Design & Reliability Engineering Manager to join our team.

The Design & Reliability Engineering Manager will develop and implement a culture of Design improvement and reliability at all levels of the organization by executing projects which directly impact critical production assets. The process work flow for the maintenance department will optimized to maximize resources utilization in a cGMP compliant environment. Provide design capabilities to help develop and streamline processes and equipment through mechanical integrity analysis in implementing sound design processes through data analysis.

How you'll spend your day
Essential Duties & Responsibilities:

Perform engineering design to select appropriate equipment technology for a given process.
Evaluate various economic options, develop project schedule and prepare overall project impact summary, including cost benefit analysis.
Create and manage a reliability based strategy for site assets.
Prepare detailed capital project requests, equipment procurement specifications and vendor's contracts as per overall guidelines.
Evaluate process control, monitoring, data acquisition and other support requirements for the manufacturing.
Coordinate with vendor for inspection and testing of new equipment, supervise installation and commission.
Manage the reliability engineering functions such as planning & scheduling, MRO Spares and CMMS master data including any direct reports that support the respective functions
Develop and implement Condition Based monitoring programs to identify potential equipment failures with sufficient lead time to allow for planning and scheduling of the work in a proactive manner as to reduce impact to production
Provide design solutions to enhance the reliability of equipment through the monitoring programs developed to enhance production utilization. Conduct tests to evaluate the efficiency of the processes.
Troubleshoot problems with process equipment and implement changes as required.
Manage internal and external resources in relation to projects ensuring that they are completed on time and are effective in identifying potential failures and that reliability insights are captured in the CMMS system for remediation.
Prepare contract documents and evaluate tenders for the process modifications to equipment implementation.
Support Defect Elimination and Operational Excellence programs by providing resources and expertise to the cross functional teams contributing to the resolution of submissions in the idea management system.
Conduct Failure Mode and Effects Analysis/ Reliability Centered Maintenance/ Precision installation & commissioning of critical assets to develop ideal preventive and proactive maintenance strategies and ensure that the equipment are properly installed during maintenance and engineering.
Manage and minimize the inventory on hand, while ensuring that critical spares have been assessed and purchased.
Development and reporting of metrics and KPIs to demonstrate cost savings and cost avoidance over time
Your experience and qualifications
Bachelor's Degree in Applied Science in Engineering.
5 + years in Engineering Design, Maintenance Support. Preferred: 10+ years in the design/maintenance role with 2+ years' experience in management
Professional Designation in Engineering (P. ENG) is preferred or working towards P.ENG
Strong PC skills in MS Office
GMP knowledge
Familiarity with facility, critical systems, manufacturing and packaging equipment qualification, project/design management experience
Already Working @TEVA?
If you are a current Teva employee, please apply using the internal career site available on "Employee Central". By doing so, your application will be treated with priority. You will also be able to see opportunities that are open exclusively to Teva employees. Use the following link to search and apply: Internal Career Site
The internal career site is available from your home network as well. If you have trouble accessing your EC account, please contact your local HR/IT partner.
Teva's Equal Employment Opportunity Commitment
Teva Pharmaceuticals is committed to equal opportunity in employment. It is Teva's global policy that equal employment opportunity be provided without regard to age, race, creed, color, religion, sex, disability, pregnancy, medical condition, sexual orientation, gender identity or expression, ancestry, veteran status, national or ethnic origin or any other legally recognized status entitled to protection under applicable laws.