Senior IoT Security Product Manager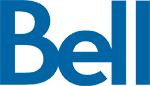 Ville : Montreal, Quebec
Catégorie : Technology
Industrie : Telecommunications
Employeur : Bell
Req Id: 411780 

At Bell, we do more than build world-class networks, develop innovative services and create original multiplatform media content - we advance how Canadians connect with each other and the world.

If you're ready to bring game-changing ideas to life and join a community that values professional growth and employee wellness, we want you on the Bell team. 

Our Bell Business Markets team enables the digital transformation of businesses and governments nationwide through solutions in areas including Internet and private networks, voice and unified communications, contact centre, security, Internet of Things, data centre and cloud. We're proud to be Canada's leading provider of broadband network and communication services for businesses and governments.
Overview
The Senior IoT Security Architect develops IoT security solutions for the Advanced Product and Solutions (APS) organization within Bell Business Markets. This involves compiling and understanding the overall security requirements, interfacing with various internal and external stakeholders for the development of the end-to-end solutions (HW, SW and services), integrating IoT, 5G, MEC, Cloud, and Private Mobile Network products.

The Senior IoT Security Architect works closely with the APS Incubation and Product teams, providing technical thought leadership and acting as Subject Matter Expert, to support the design and development of innovative solutions in select industry verticals. The position also interfaces with customers in co-development engagements, leveraging Design Thinking methodologies for problem identification and solution ideation.

Job Duties / Accountabilities:
Oversee IoT security for end to end solutions in the APS portfolio

SME for IoT security matters, supporting APS Incubation and Solution Portfolio teams

Work with a multidisciplinary team encompassing APS, Network, IT, Sales, Operations, Delivery, Project Management, Finance, Legal, 3rd Party Vendors and other subject matter experts as required to design innovative applications.

Evaluate and recommend IoT security solutions providers, to support build/buy/partner decisions.

Work with Software development teams and Bell Corporate Security to set up security controls measures at every stage of the IoT development cycle.

Participate in co-development and incubation with customers, analyse application security requirements, identify and remediate risks.

Provide material for customer presentations (e.g. white boarding/design sessions), for technical and non-technical audiences (including customer C-level)

Support sales enablement programs, providing content for training and knowledge transfer.
Preferred Qualifications/Competencies:
5+ years of experience in a significant application security role or a consulting background in IT security strategy for large-scale enterprises and in the context of large-scale systems.

IoT Security expertise, including but not limited to:

IoT devices fingerprinting and Identification based on TCP/IP networking behavior

Expert knowledge of OWASP Top 10 and CWE Top 25 vulnerabilities in IoT devices for vulnerability assessment and risk mitigation.

Expert knowledge of IoT Application Security areas: Authentication, Authorization, Encryption, Logging and Testing

Good Knowledge of Cryptography, database encryption and cloud encryption

Up to date knowledge of common threats, attacks and penetration techniques, as it pertains to IoT applications

Experience with DevSecOps within cloud applications.

Enhanced managed detection and response

Security governance, compliance, and audit

Network/System Intrusion Detection or Prevention Systems

Good knowledge of IP networking and Internet technologies: TCP/IP, DNS, HTTP, Radius, SIP, Ethernet technologies, EIGRP, BGP, MPLS protocols

Industry security standards (ISO 27001/ISO 27002, NIST) and regulations (PIPEDA, GDPR)

Security architecture practices, processes, frameworks (SABSA, TOGAF, NIST)
Experience in Agile SDLC

Good knowledge of Threat Modeling, Architectural Risk Analysis or alternative security risk assessment methods

Ideally hold one or more security industry certifications such as:

Certified Information Systems Security Professional (CISSP)

Certified Application Security Engineer (CASE)

Certified Kubernetes Security Specialist – CKS

CompTIA Security+

AWS Certified Security Specialty

Azure Security Engineer Associate

Google Professional Cloud Security Engineer

Analytical skills to identify gaps and deficiencies in the development of the solutions.

Negotiation and problem solving skills to work with multiple stakeholders and resolve conflicting priorities, and ensure successful delivery of solutions.

Leadership and collaborative skills to work with all levels of the organization

Solid vendor relationship management experience in order to maintain state-of-the-art knowledge in emerging technologies and to involve as required 3rd party vendors in solution development.

Excellent verbal communication skills to present complex information to a variety of audiences. Excellent writing skills to present complex concepts in a clear and concise manner.
#LI-PG
#talent
#EmployeeReferralProgram  
Adequate knowledge of French is required for positions in Quebec. 
Additional Information:
Position Type: Management 
Job Status: Regular - Full Time 
Job Location: Canada : Quebec : Montreal || Canada : Alberta : Calgary || Canada : British Columbia : Vancouver || Canada : New Brunswick : Saint John || Canada : Nova Scotia : Halifax || Canada : Ontario : Mississauga || Canada : Ontario : Toronto 
Flexible work profile: Mobile
Application Deadline: 06/16/2023
All team members are expected to reside in Canada and within a reasonable commuting distance from their work location to ensure that they are able to come to the office as required, whether the visit is planned or unplanned.
Please apply directly online to be considered for this role.  Applications through email will not be accepted.
At Bell, we don't just accept difference - we celebrate it. We're committed to fostering an inclusive, equitable, and accessible workplace where every team member feels valued, respected, and supported, and has the opportunity to reach their full potential. We welcome and encourage applications from people with disabilities.
Accommodations are available on request for candidates taking part in all aspects of the selection process. For a confidential inquiry, simply email your recruiter directly or recruitment@bell.ca to make arrangements. If you have questions regarding accessible employment at Bell please email our Diversity & Inclusion Team at inclusion@bell.ca.
Created: Canada, QC, Montreal
Bell, one of Canada's Top 100 Employers.