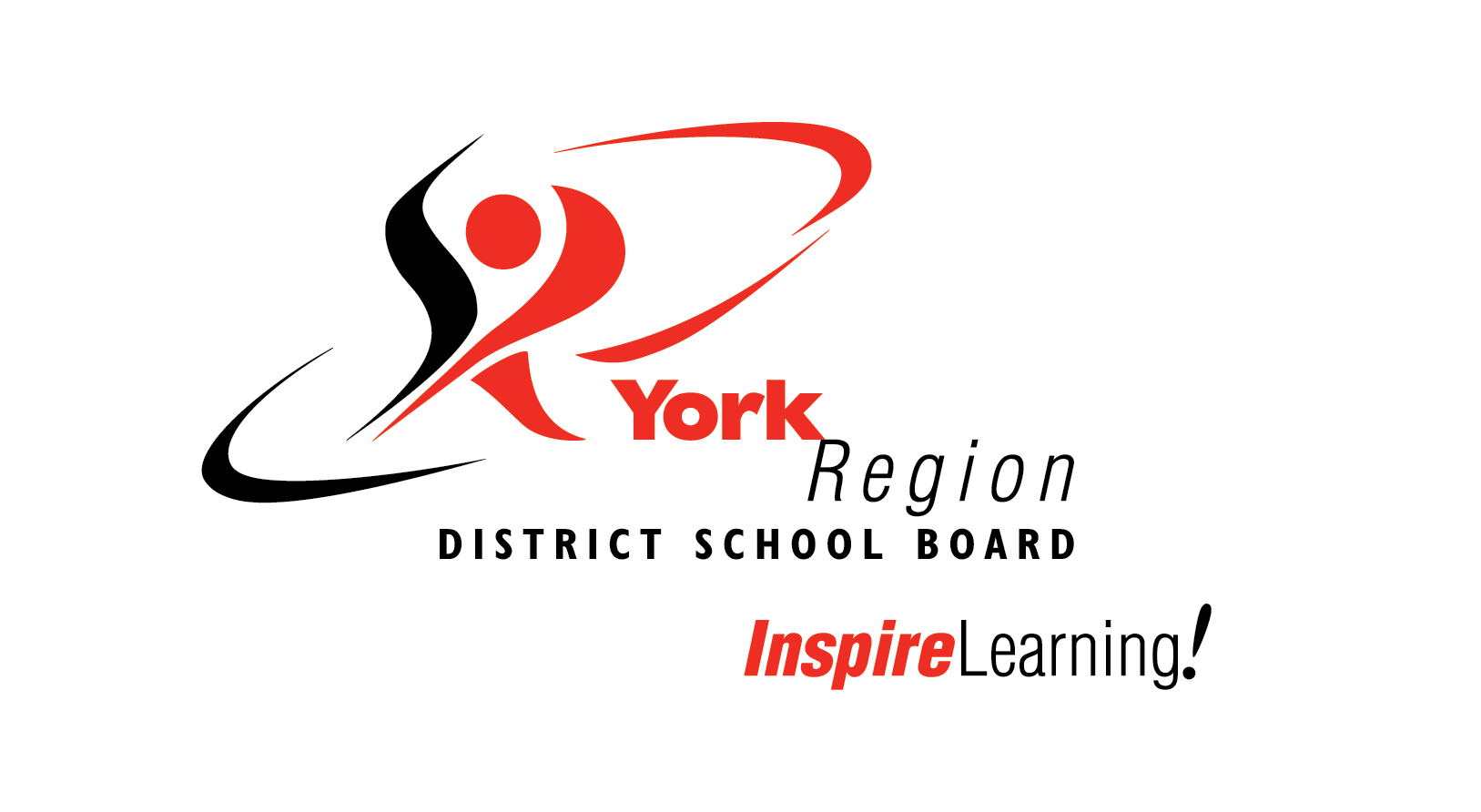 York Region District School Board is the third largest school district in Ontario, with over 124,000 students in 178 elementary schools and 33 secondary schools. York Region students consistently perform above average in provincial testing and the Board is one of the top achievers in Ontario. We believe this is due to a unique combination of students who are prepared and motivated to succeed; teachers who are skilled at helping students learn; strong educational leaders who subscribe to a common vision of excellence; and a supportive community that understands the importance of quality public education.
In addition, the York Region District School Board is the largest employer in York Region with over 15,000 skilled and dedicated employees. What makes our organization successful is a collaborative partnership between our schools, departments, parents, community and the Ministry of Education. We are committed to attracting, developing and supporting passionate school and system leaders across all facets of our organization. We strive to develop leadership capacity within our learning organization that cultivates excellence, innovation and creativity through quality learning and training that is:
Aligned with our Board Improvement Work Plan,
Inclusive and equitable,
Collaborative with internal and external partners,
Focused on a culture of coaching,
Inspiring and forward thinking,
Technologically enhanced,
Informed by research; and,
Responsive to our changing local and global community.
COMMITMENT TO DIVERSITY
The York Region District School Board believes in giving each and every applicant an equal opportunity to succeed on their own merit, and we strive to hire staff that reflect and support the diverse perspectives, experiences and needs of our students and our communities.  In accordance with the Accessibility for Ontarians with Disabilities Act (AODA), Human Resource Services strives to ensure that all recruiting processes are non-discriminatory and barrier-free and will provide accommodations throughout the recruitment process to applicants with disabilities.  If you are selected to participate in our recruitment process, please inform our Recruitment and Retention Team of the nature of any accommodation(s) that you may require in advance of attending the interview/practicum.  
Information received relating to accommodation needs of applicants will be addressed confidentially.
VISION FOR THE FUTURE
As a school board, our priorities are set out in the Board of Trustees' Multi-Year Strategic Plan. To achieve those priorities, the Director's Annual Plan sets out six goals that align with the strategic plan and our Board's Mission, Vision and Values.
The Director's Annual Plan goals focus on raising the achievement of students who are underserved and underperforming. This is in line with concepts in the Ministry of Education's Learning for All, which outlines that "assistance targeted at a specific group can help everyone." When we focus on raising the achievement and well-being of students who are underserved and underperforming, all students benefit.
Over the next four years, the Board will focus on the priorities of well-being and mental health, equity and inclusivity, collaborative relationships and ethical leadership.