Xerox is the world's leading enterprise for business process and document management. Our technology, expertise and services enable our clients – from small businesses to large global enterprises – to operate more efficiently and effectively, freeing them to focus on matters most: their real business.
COMMITMENT TO DIVERSITY
Diversity has always been is an essential part of the Xerox culture – it's part of the corporate DNA.Named one of Canada's Best Diversity again in 2015, Xerox Canada's senior leadership is committed to integrating diversity programs and training into business practices that allow employees to be their best selves at work, because Xerox recognizes that their diverse talent and intellectual property is their competitive advantage. As a Xerox employee group for the past 25 years, GALAXe Pride At Work is a formal organization for Xerox employees who are, or who support, lesbian, gay, bi-sexual, or transgender (LGBT) persons. GALAXe's mission is to offer support and visibility both within and outside of Xerox to its members and to aid Xerox in achieving their diversity and inclusion objectives.
VISION FOR THE FUTURE
Xerox thrives to create the conditions for all employees to thrive, in career and life, where every person feels equal, supported and enabled to be themselves, everywhere.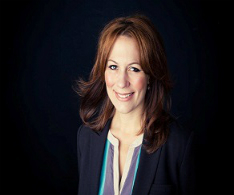 What I have always loved about working at Xerox is having a sense of inclusion without biases. As a working mother, Xerox has always been supportive of my choices to balance my career and my family. Being an advocate of diversity and fostering an environment where our people feel they can be themselves and comfortable in their workplace is what I value in our organization and what I am looking to cultivate as the Xerox GALAXe Pride at Work Champion going forward.
Dee Ann Lama
Vice President Marketing & GALAXe Pride at Work Champion
Xerox Canada Ltd.