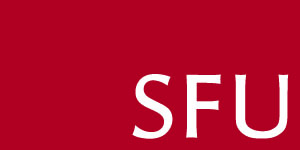 In the place where innovative education, cutting-edge research and community outreach intersect, you'll find Simon Fraser University. Our vision? To be Canada's leading engaged university. Born in 1965, SFU has become Canada's leading comprehensive university with vibrant campuses in British Columbia's largest municipalities — Vancouver, Burnaby and Surrey — and deep roots in partner communities throughout the province and around the world.
COMMITMENT TO DIVERSITY
Diversity is an underlying principle in SFU's strategic vision to be the leading engaged university defined by its dynamic integration of innovative education, cutting-edge research and far-reaching community engagement. SFU is committed to fostering a culture of inclusion and mutual respect, celebrating the diversity and multi-ethnic character reflected amongst its students, staff, faculty, and our society.
VISION FOR THE FUTURE
Ensuring our campuses are welcoming places for everyone to gather and learn is an important priority for SFU and that all campus members feel a sense of belonging, inclusion, fairness and mutual respect. To help make our three campuses places where everyone feels welcome and valued, SFU has recently launched an Equity, Diversity and Inclusion Initiative. For Open Positions from this Partner, please follow the URL links provided immediately below: