Scarborough Health Network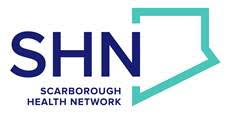 COMMITMENT TO DIVERSITY
Scarborough Health Network has long realized the importance of improving patient outcomes and providing outstanding patient care experiences by addressing the unique needs of our patients. Twenty years ago, we were one of the first hospitals in Ontario to dedicate a department and a director to meet the needs of our diverse and changing community. In 2009, we built this commitment into our Vision 'to be recognized as Canada's leader in providing the best health care for a global community'. This Vision challenged us to expand our concept of diversity beyond the typical boundaries of culture and ethnicity, and to ensure that equity and inclusion were an integral focus for the organization and a part of every aspect of our work. Our partnership with Pride at Work Canada further builds on our commitment to foster both a welcoming and inclusive workplace that is sensitive, respectful, and responsive to the needs of our LGBTQ staff, physicians, and volunteers.
VISION FOR THE FUTURE
In June of 2015, we launched our new Strategic Plan,
Forward Together: Building a Healthier Scarborough
. The words 'forward together' are more than just the name of the plan. It's a philosophy that helps us succeed. We know that our many past successes were only made possible by the collective effort of the many diverse groups that make up our community, and it is this collaborative spirit that will define our approach and solutions for the future. As we usher in a new era of transformation for Scarborough Health Network, one thing remains certain: we will continue to embed diversity, equity, and inclusion in everything we do. Through our culture of community and engagement, everyone feels empowered to create an environment that is respectful and inclusive.