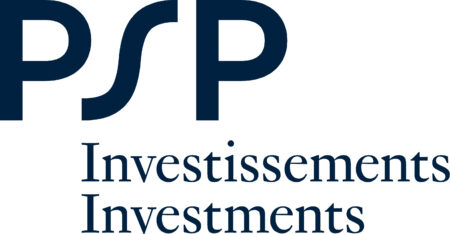 The Public Sector Pension Investment Board (PSP Investments) is one of Canada's largest pension investment managers with $230.5 billion of net assets under management as of March 31, 2022. It manages a diversified global portfolio composed of investments in capital markets, private equity, real estate, infrastructure, natural resources and credit investments.
Established in 1999, PSP Investments manages and invests amounts transferred to it by the Government of Canada for the pension plans of the federal Public Service, the Canadian Forces, the Royal Canadian Mounted Police and the Reserve Force. Headquartered in Ottawa, PSP Investments has its principal business office in Montréal and offices in New York, London and Hong Kong.
For more information, visit investpsp.com or follow us on Twitter and LinkedIn.
Commitment to Diversity
The social challenges amplified by the pandemic, and recent revelations of systemic racism and historic injustices, have sparked an awakening to the inequalities in our society.
Nurturing an inclusive and respectful work environment has been at the top of our people agenda for many years. We recognize the importance of Ei&D in attracting and retaining top talent and building high-performing teams. We also collaborate on initiatives aimed at advancing Ei&D in our industry and investments. However, organizations like ours have the responsibility — and the opportunity and capacity — to make an even greater social and economic impact.
We see Ei&D as imperative to our business success, to embracing our international presence, to fostering our global mindset and to creating a prosperous space within PSP Investments and beyond. In fiscal 2022, we advanced our journey by articulating a new Ei&D ambition, evolving our three-year roadmap for delivering on our priorities, and creating a dashboard to track progress.
Vision for the Future
At PSP Investments, our shared purpose is to invest for a better tomorrow. To make insightful investment choices that contribute to the sustainability of the pension plans of the people who have dedicated their careers to serving our country. To attract and retain the best global talent to carry out our mandate in a meaningful way. To use our skills, insights, relationships and capital to support the global drive to net-zero greenhouse gas (GHG) emissions by 2050.
Visit our career site to learn more and apply today.