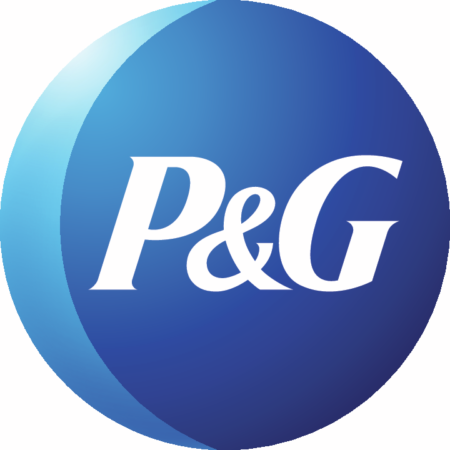 Our brands are trusted in millions of living rooms, kitchens, laundry rooms, and bathrooms—and have been passed down from generation to generation. Over the course of 181 years, they've challenged convention, led innovation, and helped shape culture. But no matter how much we grow, we always keep ourselves grounded in our deep-rooted purpose, values, and principles. We have operations in nearly 70 countries and one of the strongest portfolios of trusted, quality brands—used by nearly 5 billion people around the world. While we serve the world's consumers, we're also committed to being one of the world's most socially responsible companies. P&G brands, employees, operations, and partners work together to make that difference—by being more transparent, building collaborative partnerships, respecting human rights, sourcing responsibly…generally doing what's right. It's what sets us apart.
Statement on Diversity
At P&G it is our mission to ensure that we have an inclusive and supportive workplace, and our employees are encouraged to bring their unique selves to work every day and bring out the best in each other. When every skill is used and every voice heard, positive change can happen. To help foster diversity and inclusion, P&G has developed numerous Affinity Groups to help employees feel respected and accepted. Our Gay, Ally, Bisexual, Lesbian, and Transgender Employees (GABLE) is dedicated to fostering an inclusive, supportive global network that empowers diverse employees to bring their whole selves to work every day. What began as a largely North America-centered network for fostering equality and diversity in the workplace for 2SLGBTQ+ employees, has grown into a supportive global community—with a branch in every region of the world. These grassroots efforts have evolved into strong allies to support individuality and inclusion in the workplace and beyond.
Vision of the future
It's simple. At P&G Canada, we want to lead the charge in doing the right thing. Our goal is to use every opportunity we have—no matter how small—to set change in motion. To be a force for good and a force for growth. For you, for the world, and for every generation to come. We recognize the importance of unique perspectives, traditions, experiences and how these make us stronger. That's why our team represents multiple religions, over 145 nationalities, and is also a proud supporter of 2SLGBTQ+ rights. We want to continue to grow our diverse network and to be a beacon for change, calling on everyone to be better allies to the community and foster safer spaces for individuals to express themselves in the workplace.

Every single day, hundreds of Pantene scientists dedicate their time to thinking about the health and safety of you and your hair, your community and the world. Since 1945, when Swiss doctors first discovered the nurturing, hair-boosting benefits of Pantene's Pro-Vitamin B5, we've made healthy hair a reality for hundreds of millions of people around the globe.
Statement on Diversity
Pantene champions the 2SLGBTQ+ community through education, allyship and storytelling from members of the community through our #HairHasNoGender campaign. Whether it's spotlighting members of the 2SLGBTQ+ community sharing the power of hair in their personal journeys, the importance of support from loved ones and allyship in the workplace, our ultimate mission is to create more allies and safer spaces for the community, and to encourage people to live their identity, including expressing themselves through their hair.
Vision of the future
Pantene's long-term commitment to create great hair days for everyone involves more than product science. The impact of hair extends far beyond the physical — it has a profound impact on people's emotional wellbeing. We will continue to explore the social, psychological, and emotional power of hair on personal identity, self-esteem, and confidence, and believe everyone should be allowed to express their own journeys in an honest, open way. Pantene is committed to ensuring that everyone has a chance to express their true self—who they are or want to be— through their hair. Whatever their hair type, however they identify, without any social or cultural bias getting their way.