PAL Airlines is one of the largest independent airlines operating in Eastern Canada. The company's core services include scheduled flights, air charter and air cargo services, employing over 450 employees and operating approximately 75-95 flights daily to 28 locations. PAL is committed to employment equity and works actively to identify and eliminate barriers in the workplace.
E
NCOURAGING WORKPLACE DIVERSITY
PAL Airlines encourages workplace diversity by respecting differences and promoting an inclusive environment. Respect for colleagues and the public is foundational to our corporate culture and we work actively to encourage the participation and involvement of all employees to ensure our commitments are reflected every day in the workplace.
PAL Airlines encourages diversity and inclusion by:
Seeking the opinions of others when developing solutions;

Understanding various points of view;

Having a willingness to try new things and change our approach based on new ideas or

information;

Encouraging all team members to participate and offer ideas, opinions or solutions;

Acting and responding to colleagues and clients in the same way regardless of the

situation;

Taking the time to get to know others;

Asking questions, being curious, and;

Finding a common bond and develops professional rapport.
VISION FOR THE FUTURE
PAL Airlines intends to strengthen the company's culture of diversity and inclusion by ensuring that their employees are comfortable to express themselves freely and openly in the workplace. As part of a healthy, inclusive and supportive work environment, employees are expected to treat each other with dignity, respect, and fairness.
Through partnerships with organizations such as Pride at Work Canada, PAL Airlines hopes to maximize the benefits that diversity can bring to the organization. Through our collective efforts, the company intends to break down unnecessary barriers by opening minds and being objective; allowing for fair, sound decisions and improvement in communication and teamwork. PAL's leadership strongly believes that diversity enhances the workplace and creates a fair work environment that is inclusive and welcoming to all lifestyles.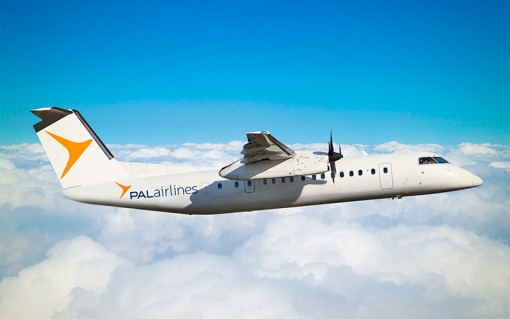 At PAL, we've always understood that our greatest strength is our people. By emphasizing a corporate culture that respects differences, embraces diversity and prioritizes an inclusive environment, we believe we're supporting our employees to make their best possible contributions not only in the workplace, but also in the communities in which they live.
Joseph Galimberti Senior VP of Public Affairs