200 lawyers strong, with over a century of experience serving Atlantic Canadians, Cox & Palmer is a full-service regional firm providing advice to individuals and businesses in a broad range of sectors across all major industries.
COMMITMENT TO DIVERSITY
Membership in Pride at Work Canada supports Cox & Palmer's commitment to a diverse and inclusive workplace. We value the perspective and strength that diverse teams bring to the table and believe that enhancing diversity and inclusion will facilitate the attraction and retention of top talent and strengthen client relationships. Over the last two years, we have joined the Law Firm Diversity and Inclusion Network (LFDIN), formed regional and local diversity committees, and supported diversity-related community and industry events.
VISION FOR THE FUTURE
Cox & Palmer commits to developing and promoting a culture of diversity and inclusion within the Firm to reflect and serve our evolving community.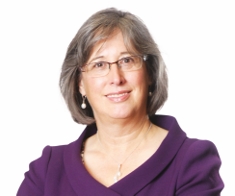 Cox & Palmer is proud to be the first Atlantic Canadian business to join Pride at Work, and we are committed to supporting an inclusive and diverse workplace. We look forward to collaborating with Pride at Work to further strengthen our diversity initiatives.
Loretta Manning,
Partner & Chair of the Regional Diversity Committee