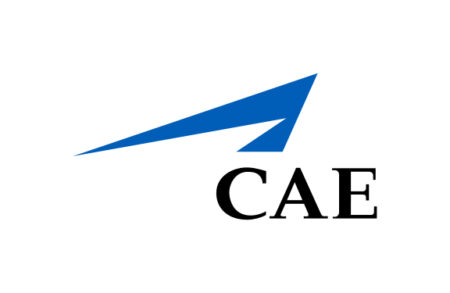 CAE is a high technology company, at the leading edge of digital immersion, providing solutions to make the world a safer place.
Our vision is to be the worldwide partner of choice in civil aviation, defence and security, and healthcare by revolutionizing our customers' training and critical operations with digitally immersive solutions to elevate safety, efficiency and readiness.
In a class of its own, our mission is to lead at the frontier of digital immersion with high-tech training and operational support solutions to make the world a safer place.
About DE&I at CAE
At CAE, everyone is welcome to contribute to our success. With no exception.
At CAE, we're proud of our noble purpose. We are also actively building a company that's more open, progressive and people centric, and creating a workplace where all employees can feel accepted, included and valued for who they are.
Sharpening our focus on Diversity & Inclusion is both the smart and right thing to do. The more diverse our people are and the more inclusive our culture is, the more innovative and successful we'll be in achieving our purpose. Greater diversity and inclusivity will also help us attract and retain top talent as well as better connect with customers worldwide.
Our commitment to fostering an increasingly diverse workforce and inclusive culture is rooted in our values.
As captured in our overarching value One CAE, we're proud to work as one passionate, boundaryless and inclusive team with one common goal: to create success for all stakeholders, whether they're employees, customers or shareholders. We know that we accomplish more together than each on our own. That's why we embrace diversity and strive to create a work environment where all employees are valued, respected and safe. We promote employee wellbeing by focusing on employee recognition, development and having fun!
In keeping with our One CAE value, we're committed to creating a culture and ecosystem where all employees feel valued, included and they belong, without regard to race, colour, religion, sex, gender identity or expression, sexual orientation, national origin, disability, age or veteran status.
The immediate focus of our multi-year Diversity & Inclusion initiative is to foster an inclusive, gender-diverse, bias-free environment and strengthen the representation and development of women in leadership positions.
Diversity is important to me, first and foremost because it's the right thing to do. And I say that as a father. The last thing I would want is for my son to have more opportunities than my two daughters would have. They should be able to rise to their potential. And as a business, it is critical because we want to be able to tap into the full talent pool in order to grow our business.
---
Marc Parent
President and CEO
CAE