The Bishop Strachan School (BSS)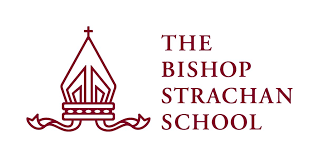 The Bishop Strachan School (BSS) is an inclusive girls day and boarding independent school. The school has approximately 900 students, including 80 boarding students, ranging from Junior Kindergarten to Grade 12 (approximately ages 4–18). BSS Boarding welcomes Grade 8 to 12 students from Canada and around the world. The campus is situated within the Forest Hill neighborhood of Toronto, Ontario.
Commitment to Diversity
The Bishop Strachan School was founded in 1867 with the mission of providing innovative and rigorous education for girls that reflects ethical, social, and moral values. The school continues this commitment today by striving to make exceptional education accessible for all students, regardless of barriers to school access. We work unceasingly towards being an inclusive girls' school in all aspects of daily life and maintain that this is a basic expectation for all in our community.
Click here
to find out how BSS integrates DEIB into everything we do.
Vision for the Future
Our vision is to be an inspirational force for women to reach their full potential as transformative leaders.
Goal 1: Deliver exceptional teaching and learning
Goal 2: Enable connection and meaning
Goal 3: Increase the breadth of access
Goal 4: Expand the breadth of opportunities
Goal 5: Create a superb learning environment
Check out our plan
here
.
BSS is heavily invested in Diversity, Equity, Inclusion and Belonging (DEIB) and in 2021, the school appointed Radhika Raj as our Director of Inclusive Excellence. Radhika has been working and learning in our Junior School for over 10 years, as a classroom teacher and Diversity, Equity, Inclusion and Belonging Curriculum Specialist. She is passionate about engaging in brave conversations with students, colleagues and leaders in the school to decolonize and democratize our practices and policies.

As our Director of Inclusive Excellence, Radhika shares responsibility for framing and developing a school vision and approach to diversity, equity, inclusion and belonging. She collaborates with the Junior, Middle and Senior School leadership and faculty to centre learning within a social justice and belonging lens, supports professional learning for both faculty and staff, facilitates the Head's Equity Advisory Committee, and supports initiatives of the DEIB Curriculum Specialists.