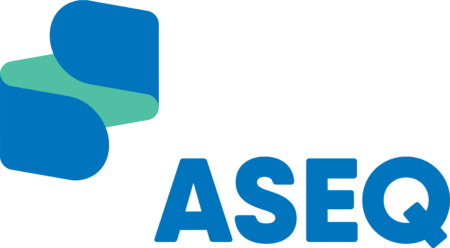 Founded in 1996, ASEQ | Studentcare is the leading provider of simple and reliable insurance coverage solutions for students in Canada. Serving more than 750,000 members and working directly with over 70 student associations, the organization enables students to save millions of dollars in medical costs each year.
COMMITMENT TO DIVERSITY
Diversity and inclusion have always been a part of the work and service culture at ASEQ | Studentcare. Fostering these two values has improved service as well as strengthened our relationships with partners in an increasingly diverse marketplace. Over the years, the organization has committed itself to reflect the ever evolving social reality of its members and employees. ASEQ | Studentcare recognizes the importance of every individual and wants them to be able to express their authentic selves. Partnering with Pride at Work will give our employees the training, tools and support they need to better serve the LGBT community as well as help us enhance our internal culture of inclusion.
VISION FOR THE FUTURE
ASEQ | Studentcare will continue to provide support to members and staff regarding any concerns they may have about diversity or inclusion in our organization, while also prioritizing the values of inclusiveness and diversity in organization-wide training, policies, and hiring practices. Under the direction of a Coordinator, Social Strategies who oversees our approach to workplace diversity, and with guidance and expertise from Pride at Work, we will keep exploring new ways to make our policies and practices even more inclusive.
"Equitability has been one of ASEQ | Studentcare's core principles since its inception. Our team members' varied backgrounds make us a better organization. Workplace diversity allows us to learn from each other and to create a stronger team. This strength shows in the way we serve the student community, which is equally diverse. Our plurality is our greatest asset, and we believe that everyone at ASEQ | Studentcare has a role to play in supporting this commitment."
Lev Bukhman, Founder and CEO