York Region District School Board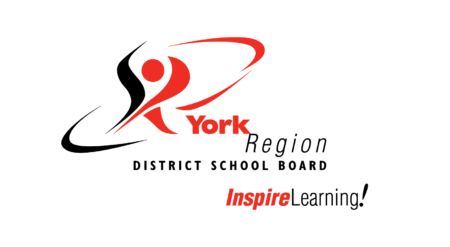 York Region District School Board is the third largest school district in Ontario, with over 124,000 students in 180 elementary schools and 33 secondary schools. York Region students consistently perform above average in provincial testing and the Board is one of the top achievers in Ontario. We believe this is due to a unique combination of students who are prepared and motivated to succeed; teachers who are skilled at helping students learn; strong educational leaders who subscribe to a common vision of excellence; and a supportive community that understands the importance of quality public education.
In addition, the York Region District School Board is the largest employer in York Region with over 15,000 skilled and dedicated employees. What makes our organization successful is a collaborative partnership between our schools, departments, parents, community and the Ministry of Education. We are committed to attracting, developing and supporting passionate school and system leaders across all facets of our organization. We strive to develop leadership capacity within our learning organization that cultivates excellence, innovation and creativity through quality learning and training that is:
Aligned with our Board Improvement Work Plan,
Inclusive and equitable,
Collaborative with internal and external partners,
Focused on a culture of coaching,
Inspiring and forward thinking,
Technologically enhanced,
Informed by research; and,
Responsive to our changing local and global community.
ENGAGEMENT ENVERS LA DIVERSITÉ
Equity, Diversity and Inclusion Statement
The York Region District School Board (YRDSB) believes in giving each and every applicant an equal opportunity to succeed on their own merit and we strive to hire staff that reflect and support the diverse perspectives, experiences and needs of our students and our communities. We remain committed to upholding the values of equity, diversity, and inclusion in our living, learning and work environments. We know that diversity underpins excellence, and that we all share responsibility for creating an equitable, diverse and inclusive Board-community. Therefore, in pursuit of our values, we seek members who will work respectfully and constructively with differences and across the organizational hierarchy in actualizing the Board's priorities, goals and principles outlined in the
Director's Action Plan
. We actively encourage applications from members of groups with historical and/or current barriers to equity, including, but not limited to:
First Nations, Métis and Inuit peoples, and all other Indigenous peoples;
members of groups that commonly experience discrimination due to race, ancestry, colour, religion and/or spiritual beliefs, or place of origin;
persons with visible and/or invisible (physical and/or mental) disabilities;
persons who identify as women; and
persons of marginalized sexual orientations, gender identities, and gender expressions.
At YRDSB, we recognize that many of these identities intersect and therefore, equity, diversity and inclusion can be complex. We value and respect the contributions that each person brings to enriching the Board and are committed to ensuring full and equal participation for all in communities that we serve.
Accessibility and Accommodation Statement
We also recognize our duty to accommodate and foster a culture of inclusion. Consistent with the principles of dignity, individualization and inclusion, we will make any appropriate accommodation based on any of the protected grounds in the
Human Rights Code
to support candidate participation in the hiring process. When contacted, candidates will be provided with an overview of the various elements of the hiring process, such as skills assessments, written practicum, presentation, interview, etc. We will provide accommodations during the hiring process. If an accommodation is required, please inform the Recruitment and Retention Team in advance of any part of the process. All information received relating to a candidate's required accommodation will be addressed confidentially by the Recruitment and Retention Team.
VISION DE L'AVENIR
Our long term goals are identified in the recently adopted Trustee's Multi-Year Plan. The Plan has a sharp focus on student achievement and well-being, the delivery of effective and sustainable programs and the effective stewardship of Board resources. We believe that each student can experience high levels of success. We also believe in the importance of each staff member being able to perform in a safe and supportive working environment that supports and instils the desire to do his or her best.